You've been injured at work. While you're imagining the pile of bills growing bigger and bigger, financial stress and anxiety are often as difficult to cope with as physical pain and discomfort. Most people employed in the state of Florida qualify for workers compensation (more on this in a moment) – but how long until it kicks in? When does workers comp start?
Florida Workers Compensation Waiting Period 
In the Sunshine State, if your employer has four or more part- or full-time employees, they are required by law to carry workers comp insurance. There are a few exceptions:
Construction companies with 1 or more employees must have worker's compensation insurance.
Farmers with more than 5 regular employees or 12 or more seasonal workers employed 30 days or more, must have this insurance.
Federal employees are covered by federal, not state, workers compensation programs.
Now, if you are covered, you have to keep a few deadlines in mind. For example, you must report your injury to your employer within 30 days. If you do not, the insurance carrier can (and likely will) deny your claim. You will receive no compensation for your injury.
After you report the injury, your employer has 7 days to report the claim to their insurance carrier. The carrier then has 3 days to send you a brochure. This will discuss your rights and responsibilities under Florida's workers compensation law.
To recap:
30: You must report your injury or illness within 30 days
7: Your employer has 7 days to report your claim to their carrier
3: The carrier has 3 days to send you an informational brochure
Now when does workers comp start? Seven is the magic number again. This is the Florida workers compensation waiting period. If you qualify for temporary total disability (i.e., you are unable to return to work in any capacity), the first 7 days of disability is not paid unless you are disabled for more than 21 days. In this case, you'll get paid retroactively for the first 7 days.
Temporary total disability can be paid for a maximum of 104 weeks (2 years). According to Florida law, your employer is not legally obligated to hold your position – though they might.
How much coverage can you expect? For temporary total disability, your benefits equal 66% of your average weekly wage. This is calculated over the 13 weeks prior to your injury (excluding the week you were injured). There is a statutory minimum weekly benefit, which has been $20 since 1972.
The statutory maximum weekly benefit for temporary total disability is $939, as of 2019. This is recalculated at the beginning of every year. Your individual benefit will be determined, as mentioned, by your 13-week average wage.
Say you made $600 a week before your accident. If you qualify for temporary total disability, your benefits would be $400.02. (Note: You can find a disability benefits calculator on Florida's Chief Financial Officer website).
What if you are able to work in some capacity, either with light work or restricted duties? If the carrier's physician releases you to work in some capacity, and you are unable to earn your prior wage, you will receive benefits for 80% of the difference. If, for example, you earned an average weekly wage of $600 before your injury/illness but are only able to earn $400 now, your benefits would be 80% of $200, or $160.00.
What Next?
Your benefits will end if you are released by the insurance carrier's physician for full duty or if you are able to earn 80% of your prior wage. But what if you are still disabled? When you reach "maximum medical improvement" (or the point at which you cannot recover further), the physician may determine that you have a permanent partial disability.
If so, you will receive a rating, which entitles you to impairment benefits. How much and for how long can you receive benefits? It depends on your weekly temporary total disability rate and your rating on the disability scale.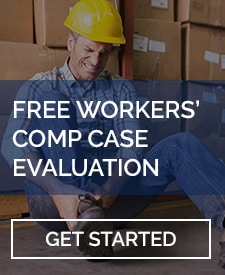 The amount is 25% of the temporary total disability rate plus 1%. So, if your TTD rate is $600, your impairment benefits would be $150.01. Now, the number of weeks that you can receive impairment benefits depends on your disability rating. If the physician, for example, assigns you a 10% rating, you will receive 20 weeks. If it's 25%, you will get 85 weeks, and if it's 50%, your benefits will cover 235 weeks.
What if you are determined to have a permanent total disability?
If you have reached maximum medical improvement and have a permanent total disability, there are a few ways your employer and carrier can proceed. If they can offer you a sedentary job within 50 miles of your residence, you are not considered to have a "permanent total disability" – unless you have an injury that is classified as "severe" under the law. Examples include spinal cord injuries, severe brain injury, second or third-degree burns over 25% or more of your body, or amputation of a leg, foot, arm, or hand.
If you are determined to have a permanent total disability, you will receive benefits equivalent to temporary total disability until the age of 75. If you receive Social Security benefits, your permanent total disability benefits will be reduced.
The answer to the first question – when does workers comp start – is fairly straightforward. After 7 days. But a variety of factors can impact your benefits. Speak with an experienced worker's compensation lawyer to ensure that you are receiving all of the benefits to which you are entitled. The LaBovick Law Group is here to fight for your rights. Contact us today!