Why hire a personal injury lawyer? There are many reasons. They can help you speed up your claim, hold insurance companies and hospitals accountable, and even collect evidence on your behalf. They take the fight on that you can't when you're injured. You and your family need to heal. That means you need personal injury lawyers to protect your legal interests and secure fair compensation for your injury while you heal.
Here's how else they'll help you:
1. Medical Attention
The first thing you need to do after an accident or injury is to make sure you and others are safe. Then you need medical attention. Personal injury lawyers in West Palm Beach work with injured clients all the time. They can put you in touch with specialists who are the absolute best for addressing your injury. The right treatment can ensure you heal faster and more completely. Doctors who treat you are also able to serve as witnesses in court.
2. The Other Side Will Hire Lawyers
Why hire a personal injury lawyer? Because they have lawyers, too. If another party's injured, they may try to pin it on you and collect it from you. That's not fair if they were at fault. Suing a business or corporation involved in an accident or injury can be even more grueling. Their lawyers are paid to deflect every claim that comes at them.
You need personal injury lawyers in West Palm Beach to even the playing field. You need the same legal expertise other parties have.
3. Provide Objectivity
Personal injury lawyers must be objective. They have to assess your situation, your injury, its cause, other people's negligence, the legitimacy of a lawsuit, and the completeness of your evidence.
After an injury, you're not objective. That's OK: it's not your job to be objective. It's your job to get better. A personal injury lawyer can tell you if you're being too nice or understanding to someone whose negligence caused your injury. They can tell you if you're focusing anger on the wrong person. They deal in evidence, and in what can be proven in court. They won't guide you to chase a wrong outcome because what's bad for your time, money, and energy is bad for theirs as well. They'll advise you along the paths that are best for you to follow. Someone like that is invaluable when you're still reeling from an injury.
4. Speed Up Your Claim
It's extremely difficult to handle the paperwork and bureaucracy of your injury claim while you're still recovering from an injury. You're focused on your health and recovery, the impact to your life, family, and job. These are the things you need to spend energy on maintaining.
Yet the compensation owed you through that claim is something you need soon, to help you get better and deal with life's circumstances quickly. You need it to help your family stay strong, to cover lost opportunities and experiences you would have had if you hadn't been injured. Personal injury lawyers in Florida can expedite a claim, and speed your compensation up.
5. Collect Evidence
You can't be out there collecting evidence that supports what happened while you're also recovering from an injury. That's not an area where you're specialized or trained, and it's not something you can do while your injury hampers you.
Your lawyer can, and they're specialized and trained in collecting and analyzing evidence. They can get witness statements, video surveillance, collect evidence and images of an accident or dangerous property feature before it's cleaned up or erased from memory. Your job is to get better. Your personal injury lawyer's job is to prove your case, and that includes getting the evidence you're unable to procure swiftly.
6. Peace of Mind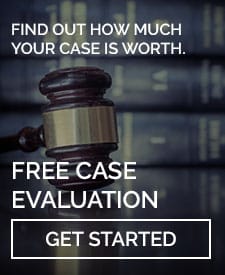 A personal injury lawyer handles more than just a case for you. They talk with the insurance companies involved, they make sense of the medical bills, they ensure the right coverage is paying where it's supposed to instead of being charged to you. They meet filing deadlines and keep on top of the other side's insurance and lawyers. They represent you through all the stressful administrative processes that it's easy to get lost in.
You don't need to be up at night worrying about these things. Lawyers do the work of simplifying the process for you as much as possible. That lets you put your focus where it needs to be: on recovering, on your family's health and peace of mind.
7. Avoid Delays
Businesses and people at fault love to draw out a trial. You're the one with medical bills, lost wages, lost opportunities for advancement. When they think they can outlast you, they'll treat a case like a siege. Even if you have the facts on your side, they can make motions and ask for extensions that prolong you getting what you're owed for years.
8. Negotiate Settlements
Many personal injury trials don't even go to court or come to a decision. They're settled pretrial or out of court during the trial. This accelerates you getting the compensation you're owed and the money you need for financial stability – but you need someone who won't let the other side drag it out or make you so desperate that you'll take less. You need an experienced legal negotiator who can assess your chances of winning in court, the timeline of doing so, and get a good settlement that gets you your compensation now.
9. Enforce Settlements & Decisions
Not every business or person who makes a settlement will follow through on the payments. Not all who have a decision against them in court will abide by its restrictions. Sometimes they trust that it'll be too much of a headache for you to hound them about it. It's not too much of a headache for your lawyer to do. A personal injury lawyer is tenacious about making sure financial compensation that's owed gets paid on time, every time.
You deserve the best, most aggressive, representation. If you have been injured, contact the LaBovick Law Group's personal injury lawyers in West Palm Beach for a free consultation. We're here for you!