More than 23 million people live in Florida, and the Sunshine State attracts over four times that many each year. It's no wonder: people love the beaches, the weather, the culture, the food, the scenery, and the attractions. But this also leads to congestion on the roads – and this makes Florida one of the most dangerous in terms of car accidents. There are 400,000+ crashes every year and more than 166,000 injuries¹. If you are among them, you may wonder how long car accident soreness lasts.
It is common to feel aches and pains, even when you are involved in a so-called "minor" accident. But for how long should you be sore after a car accident? The answer is a frustrating one: it depends. There are a variety of factors that can influence how long you feel discomfort and pain, including:
The speed at which the accident occurred
The size of the vehicles involved
Whether or not you were wearing a seatbelt
Where your vehicle was struck
Whether or not your airbags deployed
The nature of the injuries you sustained
Your body's own resilience (and this, of course, depends on a lot of other variables)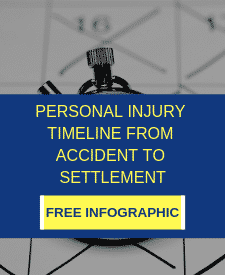 Most people are sore after a car accident – especially the next morning when adrenaline has worn off. This often lasts up to six weeks after the crash. But this is very broad and generalized: some experience long-term pain, and for others, it becomes a life-long struggle. No two people heal at the same rate; it is highly individual.
There is simply no way to tell without seeking medical attention. It is best to do this as soon after the accident as possible. And remember, some injuries have delayed symptoms. That is, you may feel ok right after the accident, but then develop issues (e.g., headache, neck pain, back pain, dizziness, etc.) later on.
After an accident, your doctor will perform an examination and may use diagnostic tools to determine if you have injuries, and if so, their severity. These tools include x-rays, MRIs, range of motion tests, and more. Your doctor should also be able to give you a reasonable estimate about your recovery time – but again, this is an estimate only. Your healing may not follow the timeline exactly. Hopefully, you'll recovery more quickly, but soreness and discomfort can last longer as well.
When to See a Doctor
It is always a good idea to seek medical attention after an accident. Your physical safety and health are, of course, of the first importance. But it is also essential that you have proper documentation of your injuries for insurance purposes. It is best to do this immediately after an accident. Most insurance companies require that you do so within 72 hours. If you do not, you may not be able to receive full compensation.
It is also critical that you see a medical professional if you notice any further symptoms or those that you do have become worse. These include:
Dizziness and lightheadedness
Back pain
Neck pain
Shoulder pain
Abdominal pain
Headache
Difficulty sleeping, concentrating, irritability, and other signs of emotional distress (these can signal a physical issue, like a brain injury or PTSD)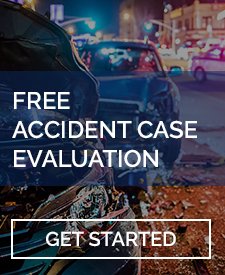 These symptoms may present themselves hours or even days after an accident. This is not normal car accident soreness. Get medical help as soon as possible.
Your injuries may exceed the coverage limits you have under your Personal Protection Insurance (PIP) policy. This is why it is important to consult with a Florida personal injury lawyer who specializes in car accidents. They can help you navigate the complex legal terrain and obtain fair compensation.
It is normal to feel sore after a car accident. If it persists, and if you notice other symptoms, please see a doctor immediately. Your safety should be the top priority. For the legal team at the LaBovick Law Group, protecting your rights is of equal importance. Contact us today for a free consultation.
Source: ¹ https://firesportal.com/Pages/Public/QuickStats.aspx