While car accidents are far too common, they are no less terrifying. Whether you anticipate a crash or it blindsides you, the moments after are chaotic. Adrenaline is pumping through your body; you may be hurt. You are definitely scared. It is difficult to think clearly and rationally – but this is exactly what you need to do. To safeguard your health and well-being, and to protect your rights, it is essential to follow a safe, sound car accident procedure.
If you or a loved one was involved car wreck contact a West Palm Beach car accident attorney.
Steps to Take After a Car Accident
Take a breath. Then:
Prioritize Safety
The first step is to ensure your safety, as well as that of those involved in the accident and around the scene. If you can, remove your vehicle from the roadway. If there is a road shoulder or parking lot, go there to help avoid obstructing the road – and potentially causing another car accident. 
Next:
If the accident is a "fender bender" and no one seems injured, call the non-emergency police hotline.
If there are injuries and/or extensive damage to property, call 911.
Do not move anyone who is injured.
If you have flares, set them up around the scene.
Stay at the scene until first responders get there.
Do not admit guilt or apologize for the accident. An automatic "Oh no, are you ok? I"m sorry!" is natural – but it can come back to haunt you if you need to file a claim or pursue legal action.
Evaluate the Accident Scene
What happened? When everything happens so quickly, it can be hard to process the events surrounding the car accident. If you are able, take pictures of the vehicles and any debris, as well as the site itself. If there are witnesses, politely ask for their contact information.
Exchange your contact and insurance information with the other driver(s). If you called the police, make sure you give them your information as well. You will be able to get a police report after they conduct their investigation. Tell the police what happened, but again, do not admit fault or take the blame.
Seek Medical Attention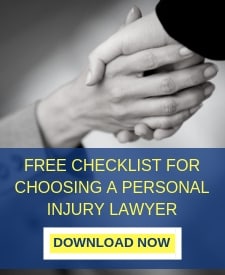 Some injuries are obvious: bleeding, broken bones, etc. Others are less so – and symptoms may not present for hours or even days after a car accident. From whiplash to neck and spinal injuries to internal bleeding, these may be serious. It is important to have a medical evaluation as soon as possible (and certainly within 72 hours). This is true even if you feel ok – that may well be the endorphins and adrenaline talking. These hormones can mask your pain.
Beyond your safety and physical well-being, it is essential that you have a medical assessment for insurance reasons. If injuries present later, and you have no documentation of treatment, the insurance company can claim that your injuries were not serious and that you do not need compensation.
Always keep records of all medical visits, referrals, and costs associated with your car accident.
Report the Accident to Your Insurance Company
It's best to do this as soon as possible, as well, and preferably before the other party's insurance company reports a claim. Give them the details of the accident (and you know the drill: do not admit fault). They may send an adjuster to assess your vehicle.
Check on your current policy: there may be a clause concerning the window of time in which you must file a report. You may be denied coverage if you do not take this step.
Gather and Keep All Pertinent Records
As mentioned, it's always a good idea to keep records related to your car accident. Even if you think your situation is straightforward and will be simply resolved, it's prudent to hang on to all documentation, including:
Inspection and damage reports for your vehicles
Estimates for repairs or valuations for totaled vehicles
Police reports
Medical records and any documentation pertaining to treatment (e.g., hospital/doctors' records, bills, receipts for medication, referrals to specialists, etc.)
Proof of income if you had to take time off work to recover and/or receive treatment
A log of physical and emotional issues relating to the accident (e.g., emotional stress, nightmares, etc.)
Keep these in a folder and make sure you add to it as necessary. If you do decide to take legal action, your car accident attorney will need these important documents. 
Consult with a Car Accident Lawyer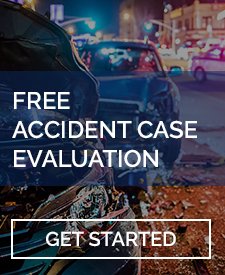 Protect your rights; you never know what the future might hold. Often, insurance companies offer a lowball payout. They want to minimize the amount they payout. While it may sound attractive at first if your injuries worsen, car repairs or replacement costs are more than you anticipated, or you are unable to return to work as quickly as you'd thought, you can quickly eat away at a settlement. You may be left with a mounting pile of debt related to your accident.
Your car accident lawyer can help you evaluate your case and judge any settlement offers. They can also negotiate on your behalf and, if necessary, take your case to court for resolution.
The LaBovick Law Group understands that thinking clearly in the aftermath of an accident is difficult – and even more so when you're dealing with physical pain, financial pressure, and emotional strain. We are here to make the process easier for you and to ensure your rights are fully protected. Contact us for help.