Me too. Two simple words have empowered women (and men) all over the world to speak about their experiences with sexual assault and harassment. While associated with the fall of powerful men like Harvey Weinstein, Bill Cosby, Kevin Spacey, Charlie Rose, and Matt Lauer, the #MeToo movement grew to encompass that outside of Hollywood who wanted — or needed — to share their stories. And those who sought sexual harassment lawyers to get legal help holding perpetrators accountable.
#MeToo impacted the worlds of entertainment, journalism, business… and the law? Is #MeToo reshaping our legal system?
Changing and Expanding Sexual Harassment Laws
Sexual harassment and assault are against the law, but the law does not always do an adequate job of protecting survivors. It is hard to win a criminal case: just 1% of rapes result in felony convictions, for example. Civil proceedings are equally difficult. Most cases never go to trial, and if they do, the odds are stacked against the plaintiff. Research shows that judges dismiss sexual harassment cases at a higher rate than other civil complaints.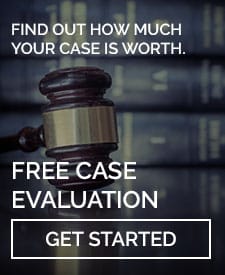 Many states are making changes to address these issues.
Emily Martin, vice president at the National Women's Law Center, says, "We have seen laws passed in several states that strengthen protections against harassment. I would be surprised if any of these laws passed, or were even introduced, in the absence of the #MeToo movement."
Maryland, Vermont, Tennessee, and Washington, for example, banned nondisclosure and other confidentiality agreements as a condition of employment. In Arizona, New York, and California, NDAs may be used when an employee is hired, but they cannot prohibit victims from answering questions from law enforcement or testifying in court.
Confidentiality agreements were a central issue for many victim's rights advocates who believe that employees should be able to speak about their experiences. These states' legislatures agreed.
Washington State Senator Karen Keiser, who sponsored NDA legislation in 2017, says:
Obviously, the #MeToo movement has had a huge impact on our conversations and that's been terrific, but I've been concerned that many movements that are dialogues and open conversations don't necessarily produce real change, so I wanted to make sure we were seizing the moment. The only way I know how to do that in any substantive way is to pass a law.
Some of the laws that have been passed as a result of the #MeToo movement:
In Maryland, companies with more than 50 employees must report the number of sexual harassment claims they settle, the number of claims they have settled in the past decade against the same employee, and the number of settlements with NDAs.
Delaware, New York, and Vermont expanded sexual harassment protections to include independent contractors, interns, and volunteers.
Delaware, Illinois, and California now require employers to expand sexual harassment education and training programs.
California law requires that all publicly traded companies have at least one woman on their boards or face a $100,000 fine for the first violation.
Missouri, dealing with a backlog of 4889 rape kits, enacted legislation changing how future kits would be processed. There is now a strict timeline.
Alaska appropriated $3 million to test rape kits in its 3400+ backlog.
Hawaii instituted a two-year window in which statutes of limitation for sexual harassment/assault civil suits will be lifted.
There is more work to be done; an analysis of over 2000 bills passed by Congress and state legislatures found that 261 were passed in 2017 that address issues brought to the forefront by the #MeToo movement. This is only slightly more than the 238 in 2016.
Carol Moody, president of Legal Momentum, a women's advocacy group, says, "Everybody thinks some massive, massive change in laws has happened with the #MeToo movement. But it hasn't. Nobody will disagree something needs to be done, but the devil's in the details."
Still, states are leading the way and making substantive, even if incremental, changes. There is much work to be done yet.
If you have been victimized, the sexual harassment lawyers at LaBovick Law Group can help. We know that the legal system is complex, and it is all too often not a victim- or plaintiff-friendly when it comes to sexual harassment and sexual assault. We can help you navigate the process while standing beside you as an advocate and source of support.
In many ways, change occurs one person at a time. If you want or need, to pursue a civil case, we are here with you.