When you're involved in a crash, even a minor car accident, it can have long-lasting physical, emotional, and financial impacts. The first step is to address the immediate concerns. Make sure you're safe, get checked out by medical professionals, and work to protect your rights. Let's delve into this in more detail.
I Just Got In a Car Accident: What Do I Do?
Whether you are in a serious crash or a fender bender in the supermarket parking lot, stop. Never leave the scene of an accident. If you're in the middle of traffic, try to pull over onto the side of the road or into a safer area. If you can't, put on your flashers, and if you have road flares, set them up.
Once you are as safe as possible:
1. Call the Police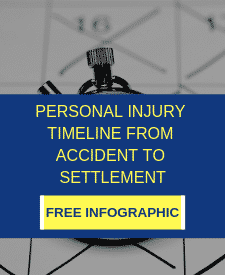 Many people do not report a minor car accident; however, it is important to call the police. If you have symptoms that take hours or days to make themselves known, a police report is important in building the proper documentation in case you need to take legal action.
It is also critical for insurance purposes. A seemingly minor dent, for example, can lead to an expensive repair. Insurance may not cover it if the accident was not reported within 24-48 hours. Some policies have even shorter windows.
When law enforcement arrives, tell them what happened. If you're not sure, tell them that. Don't guess or speculate. If you are asked if you are injured, say that you are not sure and will get checked out. Even if you feel all right, symptoms can present themselves hours or even days after the accident.
Saying "no" when asked if you are injured can lead to issues with insurance or pursuing a legal case.
2. Take Pictures/Video
Without interfering with the police investigation of the accident, and if it is safe to do so, take photos or video of any damage to your vehicle and others involved in the crash. If you have visible injuries, document those too.
Make a note of important information, such as weather, road conditions, time of day, etc.
3. Get the Other Driver's Information
While it is a smart idea to call the police, you may not feel it is necessary after a fender-bender. In this case, ask for the name, address, and phone number of the other driver, and exchange insurance cards. If there are witnesses, respectfully ask for their contact information; they do not have to provide it for you, so remember to be polite and calm.
If the police do respond, they will gather this information and provide you (and the other party or parties) with a police report number. This will allow you to obtain a police report.
Do not admit fault. Even an automatic, "I'm sorry," can be taken as an admission of fault for the accident.
4. Notify Your Insurance Company
This is best done sooner rather than later. Some policies even require you to report the accident immediately.
5. Seek Medical Care
Some injuries are visible, such as lacerations, broken bones, etc. Others only become apparent hours or days after the accident. But because you may have internal bleeding, spinal or brain injury, concussion, whiplash, or other serious conditions, it is important to be thoroughly evaluated. These conditions can worsen if left untreated.
It is best to visit an emergency room doctor; they are trained to evaluate trauma accurately and are typically not inclined to undermine your potential legal case (by contrast, a doctor paid by the insurance company may tend to find no injuries even when they are apparent).
6. Keep Records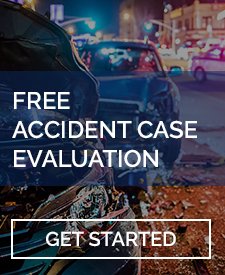 Start a file that contains all of the documentation related to the accident, such as police reports, medical records, claim numbers, contact information, and receipts for a rental car and other expenses that resulted from the accident.
7. Consult a Car Accident Lawyer
This is one of the most important steps to take after a car accident. Your lawyer will work on your behalf, and this is particularly critical when it comes to communicating – and negotiating – with insurance companies. They will often try to minimize claims; while an initial offer can be tempting, your injuries may eat away at the sum quicker than you realize.
The LaBovick Law Group works on a contingency basis; in other words, we are not paid unless or until you receive a settlement or win a case in court. You have enough to worry about with car bills and medical expenses. You don't need to add legal fees to the financial stress you are facing.
Being involved in a crash is frightening; even a minor car accident can result in extensive damage and injury. The first step is always to protect your safety. The second is protecting your rights. If you need to pursue a legal case, take the steps we have outlined above and do not hesitate to contact our team for a free consultation.