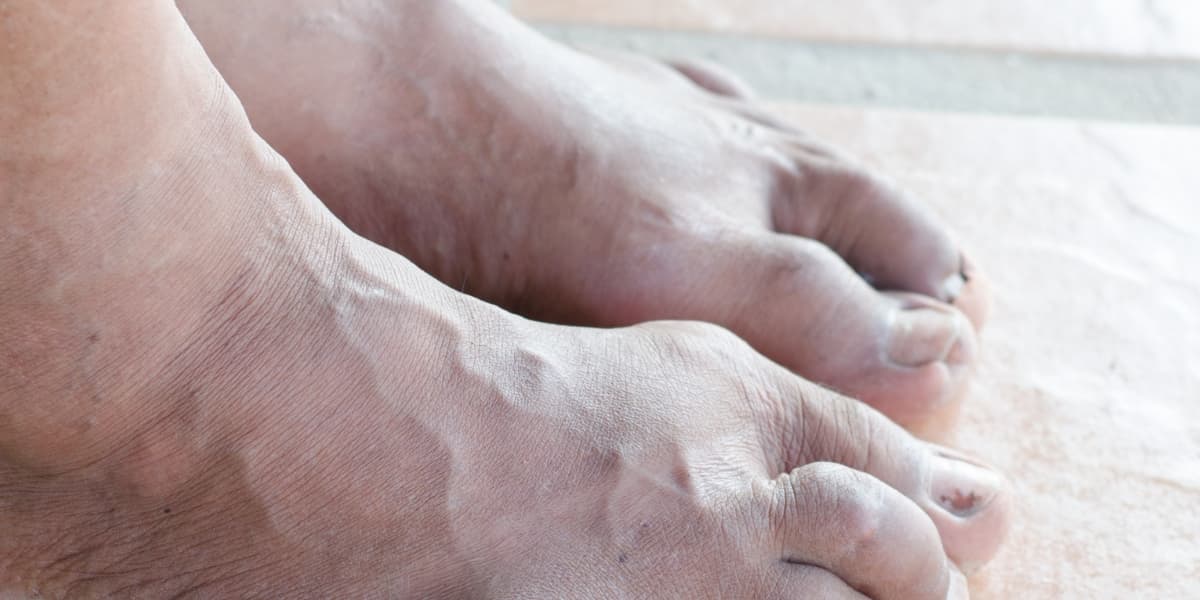 Acromegaly is a disorder in which the pituitary gland produces excess growth hormones. This disabling condition is often caused by a tumor in the pituitary gland. When there is an excess of growth hormones, your bones will increase in size, affecting mainly your hands, feet, and face. Acromegaly differs from gigantism in that the disorder only affects adults typically between the ages of 30 and 50.
Acromegaly Symptoms and Treatment
Excess growth hormones may cause changes in the shape of your face, including a protruding jawbone or brow line, enlarged nose, or thickened lips. In terms of the hands and feet, you will typically notice these extremities are simply enlarged.
The underlying cause of acromegaly, that being a pituitary tumor, can be quite a life threatening, requiring immediate attention. Typical treatment options for the pituitary tumor include radiation therapy or surgical extraction along with steroid injections to help reduce the tumor. Treatment options for acromegaly include injections to attempt to control the hormonal levels in your body. Oftentimes these injections are required daily, causing significant side effects such as migraines, blurry vision, joint pain, nausea, and fatigue. The goal of treatment for either condition (pituitary tumor or acromegaly) is to restore the pituitary gland to normal function and normalize your growth hormone levels.
The typical life expectancy for someone suffering from acromegaly is reduced by approximately 10 years. Hypertension and diabetes tend to be the most typical complications associated with acromegaly. It is important to control not only the growth hormone production but also any hypertension or diabetes you may have. Treating and controlling these conditions may increase your life expectancy.
A tumor in the pituitary gland and overproduction of growth hormones can cause serious symptoms as well as significant side effects resulting from the treatments required. If you suffer from a pituitary gland disorder, you may be eligible for Social Security disability benefits, depending upon the severity of your symptoms.
Acromegaly and Social Security Disability
Social Security disability benefits are available to people who suffer from medical conditions that significantly impact their abilities to work and earn a living. This is a mandatory insurance program run by the U.S. federal government, put in place to protect you should you become unable to work. You may have noticed a portion of your paycheck goes toward the Social Security Administration. The percentage you pay in taxes goes toward not only the Social Security retirement system but also the Social Security disability (SSD) system. When you pay taxes into the Social Security system, you are essentially paying a premium for disability insurance. If you have never paid taxes into the Social Security system, you may still be eligible for disability benefits, only through a different kind of program called Supplemental Security Income or SSI. These benefits are a type of federal welfare program.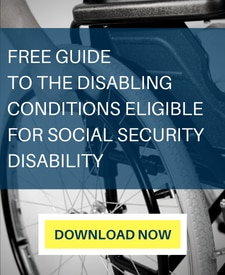 No matter which program you are applying for, the SSD insurance program or SSI program, the Social Security Administration will perform the same type of medical review. This review is a five-step process beginning with whether you currently are working. If you currently are not working, then you will pass step one. If you are working, to get past step one, the Social Security Administration (SSA) will need to evaluate your monthly earnings. If your gross monthly earnings exceed what the SSA determines to be Substantial Gainful Activity (SGA), then you are not a candidate for SSD benefits. This SGA amount changes every year. In 2019m the SGA is $1,220. What this means is that, if you are working and earning more than $1,220 per month, you will be found ineligible to receive disability benefits.
If you are under the SGA, you will proceed to step two in the evaluation. Step two determines whether you have a medically determinable impairment that has more than a minimal impact upon your ability to work. This threshold is quite low. If any condition you suffer from causes you some sort of limitation, you will generally pass step two.
Step three is the analysis determines whether you meet one of the SSA's listed impairments. Commonly referred to as the "Listings," these conditions have been deemed by the SSA to be so severe that, if you have certain medical evidence to support the condition, you will automatically be found disabled. As you can imagine, it is quite difficult to be found disabled based upon a Listing.
If you are not found to meet a Listing, then step four in the evaluation process is the determination of what you are physically and/or mentally capable of doing. In SSA terms, this is called your Residual Functional Capacity (RFC). Your RFC is the most you can do despite your limitations.
Once your RFC is determined, the SSA will then consider whether you can perform your past relevant work. The jobs you performed within the past fifteen years are considered past relevant work. Those jobs must have been performed long enough for you to learn them, and you must have made more than the SGA in each position. Any job that is considered past relevant work will then be compared with your RFC. If the limitations in your RFC preclude you from performing past relevant work, then the SSA will consider step five in the process.
Step five determines whether there is any other work that you could perform in the U.S. national economy with your RFC limitations. If you are found unable to perform any other work in the national economy, then you will be found disabled.
Get Help with Your Social Security Disability Claim
Do not be alarmed if this sounds like a complication application process. It is always a good idea to contact an attorney when applying for disability benefits, no matter your diagnosis. Obtaining legal representation for your disability claim could mean the difference in waiting three months or waiting three years to receive your disability benefits. In fact, it could even mean the difference between winning and losing your disability claim.
At the LaBovick Law Group, we provide a free case evaluation to each and every client. In addition, there are no out-of-pocket expenses for you, as our attorneys work on a contingency basis. What this means is that we only get paid if you win.
Call Us Now at (561) 623-3681