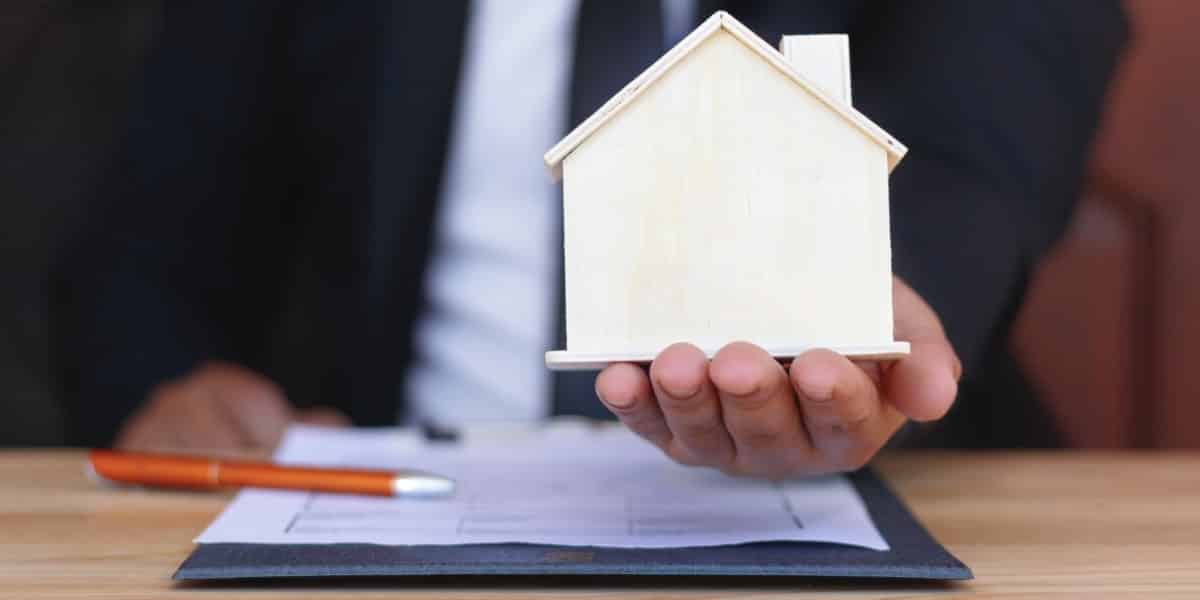 To owners, a house represents security and safety. To lenders, that same house represents risk. Lenders have a significant amount of funds tied up in your home, and they want to protect their investment. In some cases, this can lead to force-placed insurance.
What is force-placed insurance? And if your lender "forces" this coverage on you, what does it mean for your house – and your bank account?
Defining Force-Placed Insurance
As mentioned, mortgage lenders take on a risk when they extend a loan. Their goal is to protect their money. This is why they require you to have a homeowner's insurance policy. If adversity strikes – whether through the fire, flood, extensive damage, acts of nature, dog bites, falls, etc. – your policy covers the damage and insulates the mortgage lender.
While policies vary, a typical one covers:
Your dwelling
Structures on the grounds (e.g., sheds, pool houses, garages, fences)
Your belongings (e.g., clothing, electronics, furnishings)
Liability for injuries and damage to others
Cost of temporary relocation
About 95 percent of homeowners are insured. If you have paid off your mortgage, you are not legally required to carry it, but the majority choose to. It makes financial sense and gives you greater peace of mind.
Force-placed insurance, also called creditor-placed or lender-placed insurance, is different; it takes control out of the hands of the home's owner. If your lender determines you do not "comply" with its insurance requirements, it can buy a policy on your behalf. And you can be sure the lender will pass on the cost to you as well.
A Force-Placed Scenario
Let's say your insurance company will only offer you a policy that covers the cost of the structures. We'll use $250,000. Your mortgage company does not think this is sufficient; it wants you to cover the cost of the mortgage itself. If this is $350,000, you are essentially short by $100,000.
To make up the difference, your mortgage lender purchases a policy that provides the additional $100,000. The lender pays for the policies through your mortgage payment.
On the surface, this doesn't seem unreasonable or punitive. You have the coverage you need, after all. But do you? And at what cost?
First, force-placed insurance typically does not offer the same level of protection as regular homeowners insurance. Again, while policies differ, a typical one covers just the dwelling. This means that if your shed is destroyed by a fire or if someone slips and falls on your walkway, for example, you are left without protection. This can mean a big financial hit.
But the hits keep on coming with this type of insurance. Premiums may be five to 10 times more expensive than regular homeowners insurance. Let's look at another example: say your mortgage payment is $2000 for easy math, and your homeowner's insurance (if not escrowed) is about $500. You write that $2500 check each month.
Now, if your lender decides you need force-placed insurance, you can expect to pay about $1500. Your mortgage payment jumps from $2500 to $3500. Can you afford an extra $1000 a month?
Who Is Your Mortgage Lender Really Protecting?
The answer is simple: your lender is protecting itself. As a profit-generating entity, your lender's interest is in safeguarding its investments – and growing its revenues. Fees are often exceptionally high, especially given the lack of comprehensive coverage. It can seem like your lender is all but stealing from you.
That's what 399,843 homeowners thought when they filed a lender-placed insurance lawsuit against Ocwen (a major mortgage lender) and Assurant (a national insurance company) in 2015. The homeowners alleged that Ocwen inflated the cost of their policies and took hefty kickbacks from Assurant.
The homeowners involved in this enormous class-action suit said that Ocwen and Assurant entered into "an extremely lucrative profit-making scheme that reaped hundreds of millions of dollars annually." The insurance and mortgage companies agreed to settle and were ordered to pay more than $140 million in relief.
This is far from the only case involving a lender-placed insurance lawsuit to make it to the courts. As well they should. Many times, force-placed insurance is nothing short of predatory.
Arm Yourself with Knowledge
If your lender wants to pursue a force-placed insurance option with you, the mortgage company is required to give you timely notice. After the initial notification, federal law mandates that the lender send a second one 30 or more days after. You then have 15 days to provide proof that you have insurance that meets the lender's standards.
In the notice, the lender must explain that:
You must have insurance on your dwelling, as required by your mortgage.
You do not have proof of required coverage.
You can provide proof of coverage (the mortgage company must tell you how to do this).
If you fail to provide proof of adequate coverage, the lender can provide force-placed insurance.
What should you do if you receive a notice like this? Call your insurance agent immediately and send a copy of the letter. Check that you have sufficient coverage, and do not stop checking in until your insurer can resolve the issue.
Send proof of coverage to your lender. If it meets the requirements of your mortgage company, the lender must cancel the force-placed insurance policy.
This will solve the problem if your mortgage lender is truly seeking only to protect its assets – not making a profit from kickbacks as you are forced to pay for exorbitantly-priced insurance. If you suspect there is any type of "shady dealings," dishonesty, or backroom collusion at play here, contact an experienced attorney immediately. An attorney can help you navigate this complex terrain and protect both your home and your rights.
Your home is your security, and insurance is supposed to increase your peace of mind. Force-placed insurance, however, takes control out of your hands and puts it into those of the lender and insurance companies. They are not on your side. We are. Consult the team at the LaBovick Law Group if you are struggling with this money-making tactic.