In the Sunshine State, you have four years from the date of an accident in which to file a Florida personal injury lawsuit (two years if you are filing a wrongful death suit). But there is another deadline that you must be aware of – and this one is considerably shorter. What do you need to know about Florida's 14-day accident law?
What Is Florida's 14-Day Accident Law?
When you are injured in a traffic-related accident, you must seek medical attention within 14 days. If you fail to do so, your insurance company may (and likely will) decline to compensate you.
Of course, some injuries require immediate care: broken bones, loss of consciousness, lacerations, burns, etc. You may be transported from the scene of the accident by ambulance or go on your own. But other injuries are less apparent – while, in some cases, no less serious. Many people do not seek medical treatment because they feel "ok" after an accident.
It can take hours or even days for injuries to present themselves: internal bleeding, concussion, spinal injuries, back injuries, traumatic brain injuries, and other potentially serious conditions that can have delayed symptoms. Other conditions may worsen over time. You may well feel all right, if a bit shook, after an accident. Fifteen days later, you are suffering from intense pain and experiencing limitations in your ability to complete activities of daily living.
Never refuse medical attention after you have been involved in an accident. While we understand that you are concerned about the expense of seeking treatment, doing so is essential so you can receive compensation for your injuries.
The 14-Day Law and PIP
Florida drivers are required to carry PIP (personal injury protection) insurance. When you are injured in a motor vehicle accident, you are entitled to coverage for 80% of the "reasonable and customary expenses" for medical treatment, up to $10,000 – if you seek care within 14 days. If you don't, your insurer will not cover the expenses with your PIP policy.
You can go to the emergency room, of course, but you can also see your regular healthcare provider (doctor or advanced nurse practitioner; dentists and chiropractors also meet the requirements of the law). If you receive medical attention from an EMT or paramedic at the scene, this may also satisfy the 14-day law.
It gets a bit more complex from there: if your healthcare provider determines that you have an "emergency medical condition" (EMC), you may be entitled to the full $10,000 of coverage. An EMC is typically defined as a condition that can reasonably be expected to result in severe or permanent dysfunction in one or more areas of the body. If you are determined to have less serious injuries, you are entitled to only $2500 of PIP coverage. 
The Florida Law Offices of LaBovick Law Group Can Help
What if you believe your insurance company is inappropriately limiting your benefits to $2500? What if you did not seek medical treatment within 14 days? What if your claim is denied?
These are serious – and stressful – questions to consider, especially as you are coping with injuries and, possibly, property damage and lost wages. Contact the Florida law offices of the LaBovick Law Group immediately. You still have options to pursue compensation.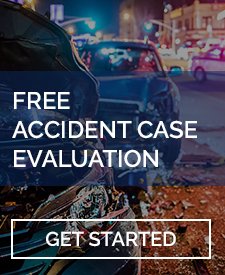 We have decades of experience in personal injury law and will communicate with your insurance company on your behalf; they may reevaluate and approve your claim. If they fail to see reason, we can file a personal injury lawsuit and build a compelling case to help you receive the damages to which you are entitled.
Insurance companies are profit-generating businesses; they want to minimize the amount they pay out to policyholders. When this happens at the expense of your rights, we will pursue these entities aggressively and tirelessly.
Help us fight for you. If you are involved in a traffic accident:
Call the police or 911 immediately and, if possible, move your vehicle to a safe location (e.g., the side of the road).
Do not admit fault.
Seek medical attention even if you feel "ok." This could be the adrenaline talking, and your injury may have delayed symptoms.
Take photos of injuries and damage to your vehicle.
Do not sign any insurance documents before you consult with our team.
Get the contact and insurance information of the other driver and, if possible, any witnesses.
Obtain a copy of the police report. Keep copies of all documents related to your accident.
These steps are essential; do not agree to any settlement or sign any insurance documents without first consulting with the LaBovick Law Group's personal injury attorneys. 
PIP insurers love Florida's 14-day accident law; it gives them another loophole through which they can try to minimize or deny your claim. We will fight to protect your rights, every step of the way.