Palm Beach Gardens Personal Injury Lawyer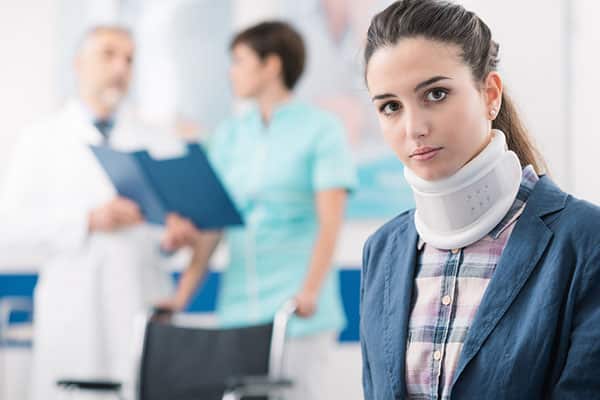 When you've been involved in an accident, inevitably, you deal with a large amount of stress. You may not know what you need to do in order to protect yourself, or shock may impair your thought processes. You just need to make two decisions: first, seek medical attention. Next: contact a Palm Beach Gardens Personal Injury Attorney. Ready to get started? Use our free personal injury case calculator to see how much your personal injury case could be worth.
With over 20 years of experience, our local Personal Injury Attorneys understand how confusing and complex the aftermath of an accident can be. You are dealing with medical expenses, lost time from work, and other life-changing issues. We ensure that our clients' rights are protected at every stage of the process.
LaBovick, LaBovick & Diaz has been fiercely advocating for clients since 1992. If you are searching for an experienced Palm Beach Gardens Personal Injury Lawyer, we have the knowledge, expertise, and legal resources to help. We have assisted our clients with many different personal injury situations including truck accidents, car accidents, motorcycle accidents, wrongful deaths, and other personal injury cases. Every case is different; every client deserves the most thorough representation.
Car Accidents
Florida has many great qualities; driving is not one of them. The state is consistently ranked as having some of the worst drivers in the country. Not only is your risk of being involved in a vehicular accident higher, you face serious consequences. Nearly a quarter of drivers are uninsured, and lenient insurance laws may cause even more harm in terms of your finances. Get started with our online automotive accident case evaluation tool.
All too often accident victims take the first offer they get from the insurance company. This is almost always a mistake. Contact an experienced Palm Beach Gardens personal injury attorney before entering into any settlement agreement. At LaBovick, LaBovick & Diaz we do everything possible to ensure that our clients understand their rights and receive appropriate compensation. Download our free automotive accident guide before contacting attorneys.
Truck Accidents
Commercial trucks must operate within rigorous legal standards. For instance, the hours a trucker drives are stringently limited. At the same time, truck accidents are becoming a more common occurrence in Florida with a 20% increase in the past two decades years. These accidents can cause a great deal more property and/or vehicular damage due to their size and weight. If you are involved in an accident with a commercial truck, do not wait to contact us. Use our free online automotive accident case evaluation tool to see if you have a case.
Nursing Home Abuse
Almost 2 million people currently reside in nursing homes around the nation; no one wants to think about their being abused, neglected, or mistreated. Unfortunately, some nursing homes put their bottom line before the needs of their residents. Inadequate staffing, subpar hiring practices, and improperly trained personnel are just a few of the reasons nursing home residents are injured, or die, every year.
If you believe a loved one is not receiving the care they need, contact a qualified Personal Injury Lawyer in Palm Beach Gardens. We are here to help. Request a free consultation to get in touch with a local Palm Beach Gardens Personal Injury Attorney
Motorcycle Insurance Coverage
PIP, or Personal Injury Protection, is required of Florida drivers. This is no-fault insurance, that is, it covers a portion of medical expenses and lost wages regardless of fault. Standard PIP is not the right fit for a motorcycle enthusiast. You require specialized coverage. We advise you to purchase uninsured motorist and property damage coverage, as well as special PIP insurance for motorcyclists. Try our online motorcycle accident case evaluation tool.
Common Causes of Truck Accidents
Truck accidents can be caused by a variety of different things. Some of the most common causes of truck accidents are:
Driver fatigue.
Improperly placed or missing truck reflectors.
Tire blowouts.
Failure to secure cargo.
Improper maintenance.
Faulty manufacturing.