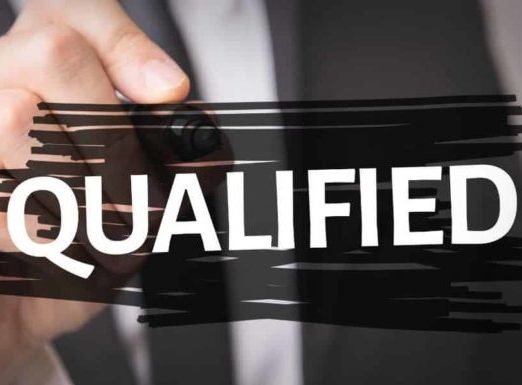 Individuals who wish to apply for disability benefits and reside in the state of Florida should submit an application with the Social Security Administration (SSA), as disability benefits are administered through the federal government according to the SSA. As for what qualifies for disability in Florida, you must meet two general requirements:
Technical – You must have paid enough taxes in to the SSA for coverage.
Medical – You must meet the definition of disability.
If you are able to prove you meet those requirements, you will be found disabled by the SSA. Sounds easy right? Think again. When you submit an application for disability benefits, you have about a 30% chance of being approved. That means, 70% of applications are denied for disability benefits. There are a variety of reasons for a denial.
Technical
A technical denial would mean you have not paid enough Social Security taxes to have obtained disability coverage through the Social Security system. When you work, you pay taxes on your income. Part of the taxes that you pay go towards the disability insurance program. This program is a federally run insurance program that is mandatory. Meaning, you cannot opt out of paying taxes into disability. But keep in mind, just because you have paid taxes into the disability program does not mean you have the coverage. You have to have paid a certain amount into the program for coverage to begin.
The rule of thumb is that, if you have worked the past 5 out of 10 years while paying Social Security taxes on your earnings, or if you have earned 20 work credits out of the past possible 40 credits, you will likely have disability coverage. Each year that you pay taxes into the Social Security system, you earn work credits. In 2019, you will receive one work credit for each $1,360 of earnings, up to a maximum of four credits per year. To maximize the amount of work credits per year, you would need to pay taxes on $5,440.
But be careful because the amount of each work credit increases each year for what qualifies for disability in Florida and throughout the U.S. So, if you have received a technical denial with your disability application, it is likely that you have not paid taxes on your earned income for the past 5 out of 10 years, or earned 20 out of the past 40 work credits. If you have fallen into the technical denial category, the best advice would be to try to do some type of work so you can earn enough work credits to qualify for the technical aspect of the program. Otherwise, no matter the severity of your medical condition, you will not be eligible to receive benefits from this program.
Medical
The second part of what qualifies for disability in Florida depends upon your physical and/or mental conditions. This requirement is based upon the SSA's definition of disability. The SSA defines disability as the inability to engage in any substantial gainful activity by reason of any medically determinable physical or mental impairment which can be expected to result in death, or which has lasted or can be expected to last for a continuous period of no less than 12 months. There are three main requirements from this definition:
You must show you suffer from a severe medical condition.
You must show that your condition affects your ability to work and earn an income.
You must show that your condition and your inability to work will last for a period of no less than 12 months, or that your condition is categorized as terminal.
The SSA uses a five-step process to determine if you meet the medical definition of disability. The first step in the process is to determine whether you are engaging in substantial gainful activity. Substantial gainful activity (SGA) is a measurement used to determine the amount of work a person is performing and whether that amount of work disqualifies them form the disability program. SGA is defined as earning $1,220 or more per month from working. If you are earning less than $1,220 per month in gross you are not engaging in substantial gainful activity and thus can move on to the second step in the qualification process.
The second step considers whether you suffer from a severe medical condition affecting your ability to engage in SGA. This step requires showing that your condition poses more than a minimal impact upon your ability to work. If you show you suffer from a severe condition, then you would proceed to the third step in the analysis.
The third step considers whether you meet one of Social Security's listed conditions that qualify for disability. The SSA has compiled a list of conditions that are so severe in and of themselves that you can be found disabled just by showing you suffer from one of them. This is called meeting or equaling a listing. To prove you meet or equal a listing you must first lookup the listing on the SSA website and determine the medical evidence required to prove the condition. It is quite difficult to meet or equal a listing and generally requires a doctor to testify as to whether your condition is of listing level.
If you are not found disabled based upon a listing, which most claims are not, then Social Security will next determine what your physical and or mental capabilities are despite your condition. This is called your residual functional capacity (RFC). Your RFC is the "most" you can do in spite of your conditions. Once your RFC is determined, Social Security will then consider whether you meet step 4 and step 5 of the process. These steps consider whether you are able to perform your past work or if there is other work available in which you could perform with your specific RFC. If you are found to be unable to perform any work, then you would be considered to meet what qualifies for disability in Florida medically.
Applying for Disability Benefits in Florida
If you believe you have disability coverage and that your conditions are of such severity that you would be found medically disabled, then you should consider applying for these disability benefits. There are three ways to apply for disability benefits in Florida. First, and highly recommended, is that you obtain counsel from an experienced Florida disability attorney. This process is difficult with a lot of regulations to get past. Working with an experienced disability attorney ensures the best possible outcome in the shortest amount of time. Hiring the LaBovick Law Group is free to you. We only get paid if we are able to win your case. Money should not be an issue when seeking counsel for your claim. Of course, you could try to file a claim on your own through the Social Security website, by calling the SSA directly, or by going in-person to your local Social Security office.
Please call us at the LaBovick Law Group so we may handle your application for you. You may call us any time at (561) 623-3681. We look forward to obtaining you the benefits for which you have worked so hard!