When you are involved in a traffic crash, a million questions race through your mind – first, and foremost, are you, and any passengers, safe? Are other drivers and pedestrians harmed? Is your vehicle damaged? But there is another critical question to add to the list: what do I need to know about reporting a car accident in Florida?
What You Need to Know
In Florida, you have 10 days in which to report a car accident. Many people call the police from the scene. In this case, the law enforcement officers who respond will file a report. You do not have to report the accident in this case: you essentially just did. (A reminder: your next call should be to a Florida car accident attorney at the LaBovick Law Group.)
If the police do not respond to the scene, you need to file a report with the agency that has jurisdiction over the area in which the accident occurred (e.g., local police department, Sheriff's Department, Florida Highway Patrol). If you are not sure, contact the local police department, and they can direct you to the appropriate agency. You must do this within 10 days of the accident.
Let's back up a bit: do you need to report the accident if it was "minor"? In most cases, yes. Under Florida law, you must report if:
There was more than $500 in property damage to both or either vehicle
There are any fatalities, injuries, or complaints of pain and discomfort.
Any vehicle had to be towed away from the scene of the accident
The accident involved a commercial driver
The accident involved a driver who was under the influence of alcohol or drugs.
Failure in Reporting a Car Accident in Florida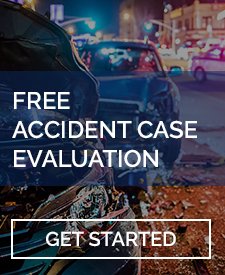 If you do not report an accident, you could be cited for a traffic violation. This is not a criminal offense, but it could result in court appearances and/or community service requirements.
Reporting a car accident in Florida is a smart move, even if you feel as if you have not suffered an injury. Some injuries (e.g., internal bleeding, back, neck, and spinal injuries, concussion, etc.) do not present immediately. Symptoms may not appear for hours or days after the accident, and they can worsen.
There is another reason for reporting your accident: your insurance company will want a police report when you file a claim for injuries. (Remember, too, that you must seek medical attention within 14 days of the accident in order to receive PIP coverage for your injuries).
You also need to report the accident and any injuries or property damage to your insurance company. This is best done sooner rather than later. Check your policy: you may only have a few days to report, and some policies require immediate notification. Again, this is critical in ensuring you receive the compensation you are owed after an accident.
Contact a Florida car accident attorney as soon as possible. The team at the LaBovick Law Group can help you take the necessary steps to protect your rights and to ensure that insurance companies do not unfairly minimize or deny your claim.