When you have suffered an injury due to the negligence, recklessness, or carelessness of another party or parties, you are coping with a variety of issues: physical pain and discomfort, medical bills, ongoing treatment, loss of work and wages, stress… the list goes on and on. To ensure your rights are protected to the fullest extent of the law, it is essential that you contact a personal injury lawyer in Florida as soon as possible.
Florida Personal Injury Lawsuit Statute of Limitations
While we understand that you are under a great deal of physical and emotional stress, there is a reason for the "as soon as possible" clause! The Florida personal injury lawsuit statute of limitations is four years from the date of the accident. If the case involves wrongful death, then the statute of limitations is accelerated to just two years.
In other words, you have four years from the date of the accident or two years from the date of the accident that caused your loved one's death in which to file a lawsuit seeking compensation. If you do not meet this deadline, you cannot pursue recovery for your injuries or seek justice on your own behalf or on behalf of a deceased family member.
Two and four years seems like a lifetime! But in the legal system, it is a blink of the eye. It takes time to properly establish the facts and build a compelling case for compensation. Do not wait. Contact the experienced team of personal injury attorneys at the LaBovick Law Group for a complimentary consultation. We will help you determine the best next steps for your unique situation. 
Our law firm has decades of experience in personal injury cases involving:
Car, bus, truck, and motorcycle accidents
Pedestrian accidents
Burn accidents
Defective products and drugs
Slip and falls
Child injuries (car accidents)
Child safety issues (e.g. power windows)
Wrongful death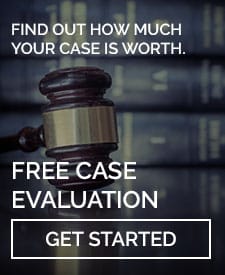 We are passionate about delivering the best legal representation, combining keen knowledge of the law with the human touch you need at this difficult time.
How a Personal Injury Lawyer in Florida Can Help You 
If you have been injured through the wrongful or negligent actions of another party, our personal injury team will go through the facts of the situation and determine if it is in your best interests to pursue a lawsuit. If so, we will aggressively move to meet the statutes of limitation in the state of Florida and build a case that assures you the compensation to which you are entitled. A settlement or judgment in your favor can help with medical expenses, property damage, lost wages, and other costs associated with your injury.
Contact a top personal injury lawyer in Florida today. Do not wait to protect your rights.