The average driver will be involved in a car accident once every 18 years or so. This is certainly a statistic that gives us pause: these are all too common events. Hopefully, the accident is minor and involves only minimal damage – a scratch or dent – and no serious injury. In other cases, the consequences are far more severe. From property damage to lifelong physical reminders, a crash can significantly change your life. Protecting your safety, and your rights, is of the utmost importance. How do you know when to get an Attorney for a Car Accident?
Do You Need a Car Accident Attorney?
If you are not hurt in a car accident, you typically do not need a lawyer. But this can be tricky. If you feel fine immediately after an accident, that may be the adrenaline talking. Symptoms can appear hours or even days later. Headaches, back pain, neck and/or shoulder pain, and abdominal pain, for instance, can signal serious issues such as brain or spinal injury, concussion, and internal bleeding.
This is why it is so critical that you seek medical attention as soon as possible after a crash – and remain on the lookout for symptoms that appear or that worsen in the days following.
If you do have a clean bill of health, likely your insurance will cover your medical costs and you can go on about your life. This is the best-case scenario.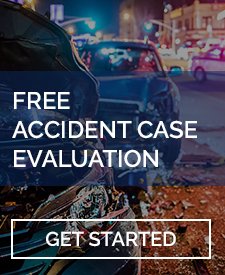 Unfortunately, crashes, and their consequences, are unpredictable; you cannot always count on experiencing the best-case scenario. It is advisable to consult a car accident attorney if:
You have suffered a serious injury (e.g., broken bones, internal bleeding, etc.)
Your injury is likely to be permanent (e.g., traumatic brain injury, paralysis)
Death resulted from the accident
Other parties, such as pedestrians, were involved
The police report does not accurately reflect the accident and you are wrongly determined to have been at fault
The expenses associated with your injury exceed your PIP (personal injury protection) coverage
Your insurer involves their own attorney or you feel they are not acting in your best interest
The other insurance company offers a low settlement
You may also want to speak with an attorney to:
Get advice on settlements (before you sign anything)
Seek help in negotiating with insurers
Better understand the terms of your insurance policy
Review paperwork or forms
Clarify. If you are unsure about fault or settlements, the LaBovick Law Group offers a free initial consultation; we'll be happy to discuss your situation.
Do not allow yourself to be pressured to accept a settlement offer from an insurance company. They are concerned with one thing: minimizing the amount of money they have to payout. They will likely offer you a low-ball amount, hoping you'll accept and go away. Be aware that this amount may not cover the expenses associated with your injuries – and you may be entitled to more complete compensation.
No one wants to hire a car accident attorney – just as no one wants to be in a car accident. But when you need to protect your physical health and your legal rights, it may be necessary. Contact the team at the LaBovick Law Group for assistance. We are here to fight for you.