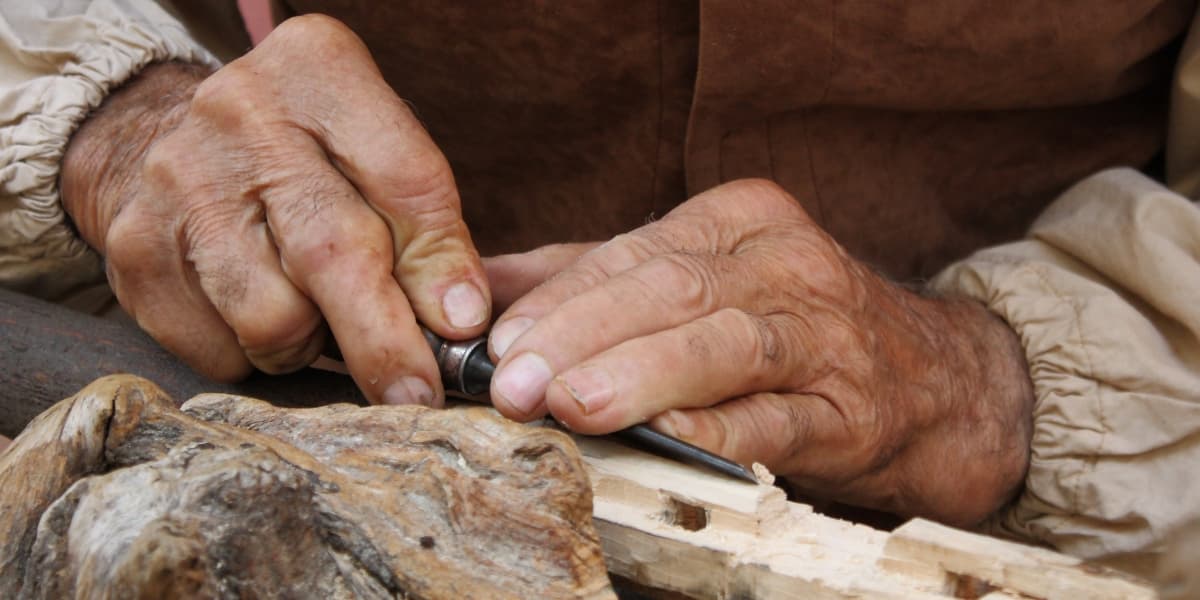 Do you suffer from carpal tunnel syndrome? Are you struggling to work because of this condition or related symptoms? If you are, depending upon the severity, you may qualify for Social Security disability benefits.
How Common Is Carpal Tunnel Syndrome?
Carpal tunnel syndrome is fairly common, as it affects 4-10 million Americans. Women are three times more likely than men to suffer from carpal tunnel syndrome. In addition, assembly line workers are more likely to develop this condition than data entry personnel.
What Causes Carpal Tunnel Syndrome?
Carpal tunnel syndrome is caused by a pinched nerve in your wrist, often resulting from repetitive motions of the hand. The symptoms of this medical condition are numbness, tingling, and/or weakness in your hand and/or arm. It can also cause difficulty picking up or carrying objects. More severe cases affect both hands and/or both arms.
How Is Carpal Tunnel Diagnosed and Treated?
Carpal tunnel syndrome is diagnosed by a review of your symptoms, a physical examination, and most often, through a nerve conduction test. This type of testing checks to see how well the electrical impulses are passing through your median nerve. If these electrical impulses are moving at a slower rate, you will be deemed to suffer from carpal tunnel syndrome.
It is very important to seek treatment for carpal tunnel. If left untreated, your symptoms of numbness, tingling, and weakness could result in permanent damage to your median nerve. The typical treatment options will depend upon the severity of your condition. If your condition is determined to be mild, your doctor may prescribe activity modification including the use of a wrist brace. For more severe conditions, you may require surgical intervention. In the most extreme cases, you may require multiple surgeries to correct the pinched nerve.
What Do I Do If I'm Unable to Work?
If your carpal tunnel syndrome is preventing you from working, you should consider applying for Social Security disability benefits. When applying for disability benefits, the Social Security Administration (SSA) will perform a five-step analysis of your case.
The first step is determining whether you are currently working or not. If you are working, as long as you are earning less than substantial gainful activity (SGA), or $1,220 a month, then you can continue on with your application. If you are earning more than SGA, you will receive a technical denial based upon earnings.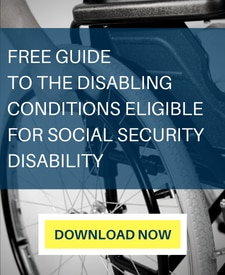 The second step in the analysis is to determine whether you suffer from a severe medically determinable impairment. This severity test or threshold is quite low. As long as your condition causes more than a minimal impact upon your ability to work, you will be found to suffer from a severe condition.
The third step in the process considers whether you meet one of the Social Security listings of impairments. These listings include conditions that SSA has determined to be disabling based on the medical evidence, without having to evaluate the functional limitations. If you meet a listing, you will automatically qualify for disability benefits.
However, there is not a specific Social Security disability listing for carpal tunnel syndrome. The condition may fall into a different category, such as listing 1.02 for major dysfunction of a joint. In which case, you would need to show significant disorganization of motor function in both of your hands, resulting in sustained disturbance of gross and dexterous movements.
Basically, you need to prove you are unable to use either of your hands for work-related tasks. This can be done through physical evaluations performed by your primary care doctor, neurologist, or rheumatologist. This can also be shown through nerve conduction tests (as discussed above).
The best evidence to prove this listing would be through grip strength testing performed by your doctor. Make sure when you are being treated by your doctor that he or she is performing grip strength testing. Grip strength is typically determined on a scale of 1 to 5, with 5 being full use, and 1 being minimal. Grip strength of 3 or less shows significant difficulty with holding onto objects, which would prove the above requirement of "sustained disturbance." Being found disabled based upon a listing is quite difficult. If you are not found to have enough medical evidence to meet listing 1.02 this does not mean you are not disabled. It simply means that further evaluation is required.
What If My Carpal Tunnel Syndrome Doesn't Meet a Social Security Disability Listing?
If you are unable to prove you meet a disability listing, the next consideration would be your residual functional capacity (RFC). Your RFC is the most you can do despite your limitations. For example, if you suffer from severe carpal syndrome in both of your hands causing constant weakness and numbness, this affects your ability to grip items, tie your shoes, button your shirts, or even use a keyboard. When assessing your RFC, the SSA will consider how your symptoms limit you in what you are able to functionally do. The SSA will then determine what the most functional activity is that you can perform in lieu of your limitations.
Once your RFC is established, the SSA will move on to step four in the process. Step four is determining whether you are capable of performing your past relevant work. Those jobs must have been performed long enough for you to learn them, and you must have made more than SGA ($1,220 a month) in each position. Any job that is considered past relevant work will then be compared with your RFC. (Note: If your past work required the good use of both of your hands, it is more than likely that the SSA will determine you are unable to perform your past work.)
If the limitations in your RFC preclude you from performing past relevant work, then the SSA will consider step five in the process. In this step, the SSA evaluates what other jobs in the U.S. national economy you could do with your RFC limitations. If you are found unable to perform any other work in the national economy, then you will be found disabled.
Why Should I Hire a Disability Attorney?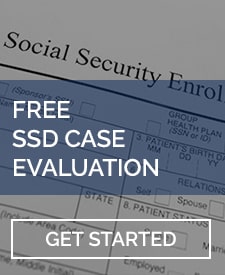 An inability to use both of your hands may seem like a slam dunk to you, but there are a lot of nuances that could affect the outcome of your Social Security disability claim. These nuances are why we strongly urge you to seek assistance from an experienced Social Security disability attorney.
Obtaining representation with your disability claim could mean the difference between waiting 3 months or waiting 3 years. It could even mean the difference between winning and losing.
Plus, hiring a Social Security disability attorney from LaBovick Law Group won't cost you a thing out of pocket, as any attorney fee received is regulated by the SSA. These fees are contingency-based, meaning we don't get paid unless your disability benefits are secured.