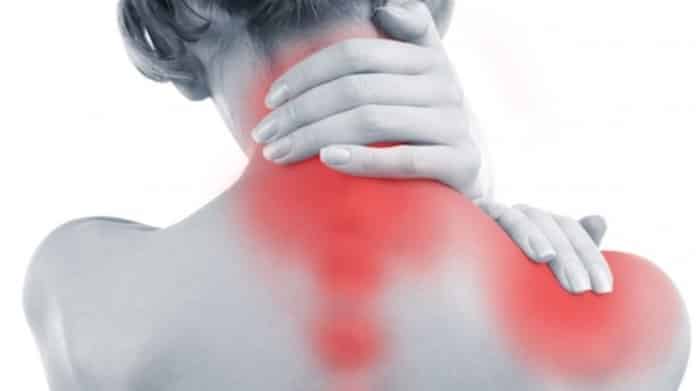 Suffering from Fibromyalgia can be Disabling:
Fibromyalgia is a medical condition characterized by widespread musculoskeletal pain with accompanying difficulties of fatigue, decreased concentration, memory loss and insomnia. It is generally thought that fibromyalgia amplifies pain sensations by affecting the way your brain processes pain signals. Fibromyalgia is not considered to be an autoimmune disorder because it does not cause inflammation. Often times fibromyalgia is diagnosed in conjunction with inflammation, such as rheumatoid arthritis. Typical symptoms of fibromyalgia include persistent pain in multiple areas such as shoulders, hands, back, hips, knees and ankles. Other symptoms may include chronic fatigue, dizziness, and brain fog. Fibromyalgia fog, also known as brain fog, is used to describe memory lapses, decreased concentration, and problems with focus as related to fibromyalgia. Fibromyalgia can often be difficult to diagnose as most of the symptoms resemble arthritis. However, fibromyalgia affects more than just the joints including soft tissue areas.
In the past, fibromyalgia was diagnosed using trigger points in the body. Individuals with widespread pain and tenderness in at least 11 out of 18 trigger points were said to suffer from fibromyalgia. Recently, healthcare providers have transitioned to diagnosis fibromyalgia by showing pain in 4 out of 5 areas for which no other diagnosable medical condition can explain the pain. Meaning, fibromyalgia is a diagnosis formed after all conditions potentially causing pain have been excluded.
Fibromyalgia is typically treated through medications including muscle relaxants, pain medications, and antidepressants. Other treatments may include stress relief techniques, physical therapy, and chiropractic treatments. For some, fibromyalgia does eventually resolve, while for others it tends to worsen.
If you are suffering from fibromyalgia causing you severe widespread pain, you are likely struggling with the ability to perform everyday work. If this is the case for you, applying for social security disability benefits may be the best option. The social security disability program provides monthly monetary benefits along with health insurance for individuals who qualify for the program. To qualify for the program, the social security administration will first determine if you meet the technical requirements. Meaning, do you even have disability coverage? Disability insurance is a federally mandated insurance program. An individual is eligible for coverage by working and paying taxes into the social security system. If you do not pay taxes on your earned income then you likely are not eligible for disability coverage. The general rule of thumb is that if you have paid taxes for the past 5 out of 10 years into the disability program you likely have coverage.
If the social security administration determines you have disability insurance coverage, they will then determine if you meet the medical requirements of the program. To determine if you meet social security's definition of disability, the social security administration will use a five-step evaluation process.
The first step in the process is to determine if you are currently working. If you are not working, social security will move on to step two in the analysis. If you are working, social security will review the amount you are earning on a monthly basis. If your earning capacity is limited to less than $1,260 per month due to your medical conditions, you will move on two-step two. If you are earning more than that amount you are deemed automatically ineligible for the program due to your financial situation.
Step two in the evaluation determines whether your condition qualifies as a severe impairment. A severe impairment is any medical condition that poses more than a minimal impact upon your ability to perform work-related activities. As long as your fibromyalgia poses some form of symptom or limitation which precludes you from performing certain work activities, you will be found to meet the requirements of step two.
The third step in the analysis is determining whether you suffer from a listed impairment. Social security created a list of conditions that are deemed to be automatically disabling. Unfortunately, fibromyalgia is not one of those conditions. There is a general stigma in the social security system that fibromyalgia tends to be a somatoform disorder. This is because the condition cannot necessarily be quantified, as is a condition of exclusion. As we learn more and more about fibromyalgia, the stigma surrounding it is generally lessened. In terms of social security, the program is beginning to accept the condition more and more, however, there is still a long way to go in terms of being widely accepted as disabling.
Because fibromyalgia is not one of social security's listed impairments you will automatically pass to step four of the analysis. Step four determines whether your conditions prevent you from performing your past relevant work. To determine this, social security first will consider what your residual functional capacity is. This means, what is the most you are functionally able to do in spite of your conditions, either physical and or mental. If you suffer from both physical and mental conditions your limitations will be taken in conjunction to determine your residual functional capacity. Once your RFC is determined, social security will review your past relevant work. Past relevant work is any work that was performed in the past fifteen years in which you obtained SGA level earnings and worked at the job long enough to learn how to perform it. If your RFC precludes you from performing your past relevant work, social security will then consider your disability at step five.
Step five determines whether your conditions allow you to perform any other type of work in the national economy. If it is determined your RFC is work preclusive you will then be found disabled. The analysis performed at Step 4 and Step 5 is usually done with the assistance of a vocational expert. This is an individual who is deemed an expert as related to the job market. The vocational expert will testify as to what jobs require in terms of performance and whether an individual's RFC would allow for certain jobs to be performed.
If you believe your fibromyalgia prevents you from working, applying for social security disability is likely the right choice for you. At the LaBovick Law Group, we provide free consultations where we will review the facts of your case to determine if this is the right program for you. Call us today at (561) 623-3681 for your free evaluation.