In Florida alone, there are over 650 car crashes every day. Even a minor fender bender can be incredibly frightening and jarring to your sense of safety and security. It can also be a financial struggle as you figure out how to add a repair bill or new car to your budget. In some cases, injuries are far more severe, and the consequences of a crash can last for months or even years. So, if you just got into a car accident, what can you do to protect yourself immediately and in the future?
We recommend following this car accident protocol:
Do Not Leave the Scene of the Car Accident 
Never leave the scene of an accident, even if it is a minor one. Always stop, assess whether you're ok, ask other involved parties if they are hurt and, if necessary, call emergency responders. Under Florida law, you must report a car accident to the police if:
There is $500 or more in property damage to one or both vehicles
There are any injuries or complaints of pain or discomfort
Any vehicle had to be towed from the scene
The accident involved a commercial vehicle
The accident involved a driver who was under the influence of drugs or alcohol
You do not have to call from the scene; the law requires that you report the car accident within 10 days. And, of course, if there is a drunk driver, commercial vehicle, extensive damage, and/or injuries involved, it is best to call the police immediately. 
In any case, you must report the accident, and it can help protect you legally as well. You may need a police report to file a claim with your insurance company and, if necessary, to help build a legal case for further compensation.
Stay Safe
If you just got into a car accident, leave the vehicles where they are if possible. If it impedes traffic or has the potential to cause additional accidents, move it to the road shoulder. Set up road flares and/or keep your flashers on to warn other drivers of obstructions.
Document the Scene 
Take pictures of the scene, both vehicles, visible injuries, damaged property, etc. You must not interfere with the police investigation; if you can do this safely while you wait for them to arrive, do so. If not, try to after they have conducted their on-scene work. They may take their own photos – or they may not. It's best to cover all your bases and have your own records.
Exchange Contact Information
The officer(s) responding to the car accident will obtain contact information for those involved. If you do not report the accident at the scene, be sure that you exchange your contact and insurance information with the other driver, and, if possible, the names and phone numbers of any other passengers.
If there are witnesses, request that they provide you with a name and a contact number. They do not have to give this to you, so remember to ask respectfully.
The police will give you a police report number. You can use this to obtain their final police report. You will need this to file insurance claims and to build a case if you decide to pursue legal action.
Note: If your accident happens on a state highway, you must request a report from the state police.
Give the Police an Accurate Statement
When the police arrive, tell them what happened as best you can. If you can't remember something, tell them. If you're not sure of a fact, tell them. Don't guess or speculate; limit your answers to the facts.
Now, what do you do if they ask you if you are injured? You may feel ok – other than the sweat, the shaking, the thumping heart, and shortness of breath. After a car accident, your body releases adrenaline and other stress hormones. It's our fight-or-flight response, and it can mask pain. 
If you are asked if you are injured, say that you are not sure. It may take hours or days for symptoms to present. This does not mean that they are any less severe. Internal bleeding, concussion, spinal and neck injuries, and other injuries may not be apparent immediately – but they can be extremely dangerous.
Seek Medical Attention
Feeling "ok" in the immediate aftermath of a car accident doesn't mean you have a clean bill of health. It is important that you seek medical attention at the emergency room or with your regular provider. Even a seemingly minor accident can exert significant force on your body.
Report the Accident to Your Insurance Company
Many insurance companies require you to report your accident immediately in order to receive coverage. Check your policy to see if there is such a clause; if not, then most require you to report the car accident within 72 hours. Sooner is always better than later. It is beneficial for you to speak with them before the other party's insurance company reports the accident. You will also need to take this step if you want to leave the door open for future legal action.
Keep a File
Save all of your accident-related information, including those we've mentioned here: police reports, medical records, medical bills, the other party's contact and insurance information, insurance claims, receipts for a rental car, damage estimates, valuation for a totaled vehicle, etc.
Contact a Car Accident Attorney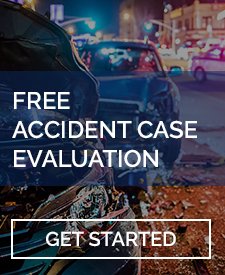 Consulting an experienced car accident lawyer is an important step in safeguarding your rights. An attorney can evaluate your case, interact with insurance companies on your behalf, negotiate a fair settlement, and, if necessary, build a compelling court case for compensation.
It is advisable to contact a lawyer before you speak with the other party's insurance company. They will often offer a low-ball settlement offer. While it may sound reasonable, you must consider whether your injuries will worsen, whether you'll miss more work, whether the cost of repairing or replacing the vehicle will be higher than expected… in short, there are a lot of factors to think about.
Your attorney will advise you at every step so you do not sign away your rights or leave yourself in an unfavorable financial, physical, and/or emotional state.
Recovering from an accident can be challenging; at the LaBovick Law Group, we are committed to ensuring you have the guidance, support, and, ultimately, compensation you need to move forward. If you just got into a car accident, seek medical help and contact us for a complimentary consultation.