When it comes to the law, many people use similar terms interchangeably. It's understandable: there is certainly a lot of jargon and legalese to sort through! But it is important to know the difference if you are considering pursuing a case. Knowledge is power, and the Personal injury attorney team at LaBovick Law Group is here to arm you with the information you need. So what is considered a personal injury and what is considered a bodily injury?
Personal Injury
In a personal injury case, you seek compensation as a result of an accident (e.g., trip fall), social wrong (e.g., defamation), or on behalf of a deceased family member's estate. There are a variety of factors to consider when pursuing a personal injury claim, including: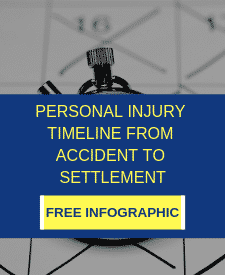 Statute of Limitations. This is the window of time in which you have to file a personal injury claim. In Florida, you have four years, typically from the date of the accident or incident, to file your lawsuit. If you do not file within this period, you will likely lose the ability to fight for compensation – unless you meet certain exceptions (e.g., you were incapacitated at the time of the accident/incident).
Negligence. In personal injury law, injuries may not be intentional; rather they are caused by the negligent or careless actions of the other party. You must prove they owed you a duty of care, that they failed to meet that duty of care, that your injuries were directly caused by that party, and that damages resulted.
Comparative Negligence. The Sunshine State has a "comparative negligence" standard. Say that you were traveling through an intersection going above the speed limit and were hit by a car that ran a red light. The court can deem you partially at fault and will assign a percentage. If you are found 30% at fault, for example, your damages will be reduced by 30%.
The burden of Proof. In criminal law, prosecutors must prove guilt beyond a reasonable doubt. The standard is different in civil law. Here, the plaintiff must provide a preponderance of the evidence, or prove that it is "more likely than not" that the defendant acted negligently.
Compensation. If you are successful in a personal injury case, you may receive economic and non-economic damages. Economic damages are intended to cover expenses such as medical bills, rehabilitation costs, medications, and lost wages.
Non-economic damages are designed to cover costs that are not as easy to put a dollar amount on. For example, if you suffer emotional distress, you may be able to receive compensation for anxiety, depression, and other symptoms with which you are struggling.
Bodily Injury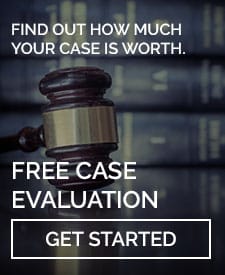 Bodily injury refers to the specific injury you sustain, and it can have big implications when it comes to insurance claims. The at-fault party's insurance provider will compensate you for lost wages, out-of-pocket expenses, therapy costs, as well as future expenses and losses if your injuries are likely to impact your life in the long term.
Bodily injury also comes up frequently in criminal cases. In terms of suing for compensation, a personal injury case can arise from a slip and fall, car accident, defective product, and a range of other injuries. It is a more broad term under which a variety of injuries fall.
If you have been injured due to the negligent or reckless actions of another party, contact the LaBovick Law Group as soon as possible. A personal injury attorney at our law firm will help determine the facts of your case and the best next steps. Our team has decades of experience in personal injury law and has taken on insurance companies who want to reduce or deny your claim. We are not afraid to fight them – or their big pockets – in order to get you the compensation you deserve.