If you get hit by a car as a pedestrian in South Florida, you may not know how to recover financially. Florida's accident liability laws can be confusing and difficult to navigate. A qualified West Palm Beach pedestrian accident lawyer at LaBovick Law Group can help you pursue justice and fair financial compensation after a harmful collision. Contact us today to request a free consultation with one of our West Palm Beach personal injury attorneys.
Why Trust LaBovick Law Group With Your West Palm Beach Pedestrian Accident Case?
Our pedestrian accident attorneys consistently maximize the value of their client's cases in the shortest time possible. We can help you understand the full extent of your injuries and what they are worth.
We have the skills, experience, and personnel needed to go up against any defendant, including large and powerful institutions.
With our contingency fee payment arrangement, you do not pay your attorney anything unless he or she is successful in winning your case.
West Palm Beach Pedestrian Accident Resources
How Can a West Palm Beach Pedestrian Accident Lawyer Help?
If you were injured in a pedestrian accident, your losses are most likely severe. You deserve the time and attention to focus on your physical recovery rather than concentrating on holding a driver financially responsible. A lawyer can give you this opportunity by dealing with legal matters on your behalf while you focus on healing.
A pedestrian accident attorney in West Palm Beach can help your case by investigating the collision, gathering necessary evidence, and hiring qualified experts. Your lawyer can also make sure you have access to the medical care and treatment you need.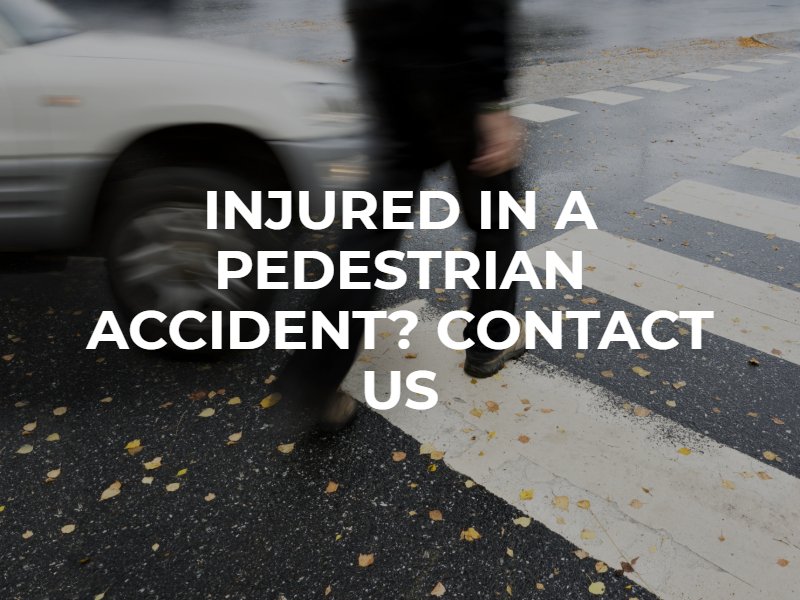 Common Pedestrian Accident Injuries
A vehicle-pedestrian collision can cause severe, extensive, and catastrophic injuries. Most pedestrian accidents send victims to the hospital. At LaBovick Law Group, our West Palm Beach personal injury lawyers have experience representing clients with many different physical and emotional injuries related to the carelessness of others.
Some of the most common injuries suffered in pedestrian accidents include:
Back and spinal cord injuries
Broken bones
Chest and lung injuries
Cuts, scrapes, and road rash
Internal organ damage
Neck injuries
Permanent disability
Soft-tissue injuries
If you suffered any type of injury from a careless or reckless driver while you were walking, jogging or running in South Florida, that driver may be financially responsible for your losses. Learn more by speaking with a pedestrian accident attorney in West Palm Beach.
What Damages Are Available After a Pedestrian Accident?
The types of compensation available after a pedestrian accident in West Palm Beach generally include economic and non-economic losses. Economic damages are intended to help make you financially whole again after an injury. In contrast, non-economic damages compensate for intangible, subjective losses, you encountered. Those might include the following:
Medical Bills
You are entitled to reimbursement for treating your accident-related injuries. Common examples include emergency services, surgeries, hospitalizations, doctor visits, prescription medications, physical and rehabilitative therapy, in-home care, and any other current and ongoing medical care. As a result, victims must keep copies of all medical records, bills, invoices, prescription receipts, and other relevant documentation to keep track of expenses. 
Lost Wages
After a pedestrian accident, you will likely require some time off from work to recover. Lost wages provide compensation for any current and future income and benefits you have lost due to your injury. If you suffered a permanent disability, you may be able to claim diminished earning capacity if you are forced into a different line of work or unable to earn the same level of income. A pedestrian accident lawyer may use pay stubs, W-2s, tax returns, income statements, a forensic accountant, or expert testimony to estimate these losses. 
Property Damage
If any of your property was damaged by the accident (e.g., cell phone, laptop, purse, backpack, clothing, etc.), you can recover compensation for its repair or replacement. 
Pain and Suffering
Pain and suffering is a type of non-economic damages because it is compensation for subjective losses. Those losses include the physical pain a pedestrian accident victim has endured due to their injuries, as well as emotional distress. Some victims may suffer from chronic pain, permanent impairments, depression, anxiety, insomnia, loss of enjoyment of life, and more. To recover compensation for pain and suffering, your attorney will likely hire a medical expert to testify to the extent of your injury and ask family or friends to testify about how your injuries impact your life and the effect on your physical and mental health. 
Loss of Consortium
When a victim's life is dramatically changed, their spouse may be able to pursue a loss of consortium claim for the loss of companionship, services (e.g., performing household chores, caring for children, etc.), affection and love, support, and guidance, and sexual relationship. 
Punitive Damages
Punitive damages are not awarded in every pedestrian accident case. Instead, they are intended to punish a defendant (at-fault driver) who acted with a complete and reckless disregard for the safety of others and to deter similar conduct from others. 
Are Pedestrians Ever at Fault for an Accident?
Drivers cause many pedestrian accidents, but pedestrians also have responsibilities under state law to avoid a collision. As a result, there are times when a pedestrian can be at fault for an accident. In some cases, the driver is indisputably responsible. For example, when they do not stop at a red light or designated crosswalk, run a stop sign, or turn right at a red light when a pedestrian has the flashing "WALK" signal. 
In other cases, liability may fall on the pedestrian. For instance, if they were jaywalking and stepped into the path of an oncoming vehicle, and there was no time for the driver to stop. However, even when a pedestrian is partially at fault, the driver will typically also hold part of the blame. 
When liability is disputed, Florida's pure comparative negligence law will apply. Under this rule, each party's compensation will be reduced by their assigned percentage of fault. For example, if the pedestrian is awarded $100,000 but found 40 percent at fault for ignoring a "DON'T WALK" signal, they will only receive 60 percent of their award or $60,000. When determining fault, an insurance adjuster will take the accident scene evidence into account, as well as each party's statements, any eyewitness accounts, the findings in the police report, available surveillance footage, the applicable laws like speed limits, expert testimony (if necessary), and more. 
How Long Do You Have to File a Pedestrian Accident Claim in Florida?
The statute of limitations is a law that sets the amount of time a person has to file a civil claim with the court. In Florida, pedestrian accident victims have four years from the date the collision occurred. If you fail to file your lawsuit within that period, the court will likely dismiss your case, and bar you from recovering any compensation. To avoid a costly mistake, speak with an experienced pedestrian accident attorney as soon as possible. Not only will they advise you on protecting your rights, but it is easier to build a solid case when you file your injury lawsuit early on. Evidence can quickly begin to disappear, and the memory of witnesses will fade, which can make it much more challenging to recover the compensation you deserve. 
What Are Your Rights After a Pedestrian Accident in West Palm Beach, FL?
Florida is what is known as a no-fault insurance state. This means all injured parties after a car accident, including a pedestrian collision, will seek financial benefits from their own personal injury protection (PIP) insurance – no matter who was at fault. Under this law, you will contact your own auto insurance company to seek financial recovery for your medical bills and lost wages.
If, however, your injuries meet Florida's serious injury threshold, you can hold the driver responsible. This is often the case in pedestrian accidents, as these types of crashes can cause significant to permanent injuries and disfigurement for victims. A driver is negligent if he or she is careless, and this causes a pedestrian accident.
Common examples of driver negligence involved in pedestrian accidents in Florida are speeding, drunk driving, distracted driving, failure to yield, and ignoring pedestrian rights-of-way. If your injuries meet Florida's threshold, you can file a claim with the insurance company of the at-fault driver. This type of claim could reimburse you for losses such as the pain and suffering that followed your accident.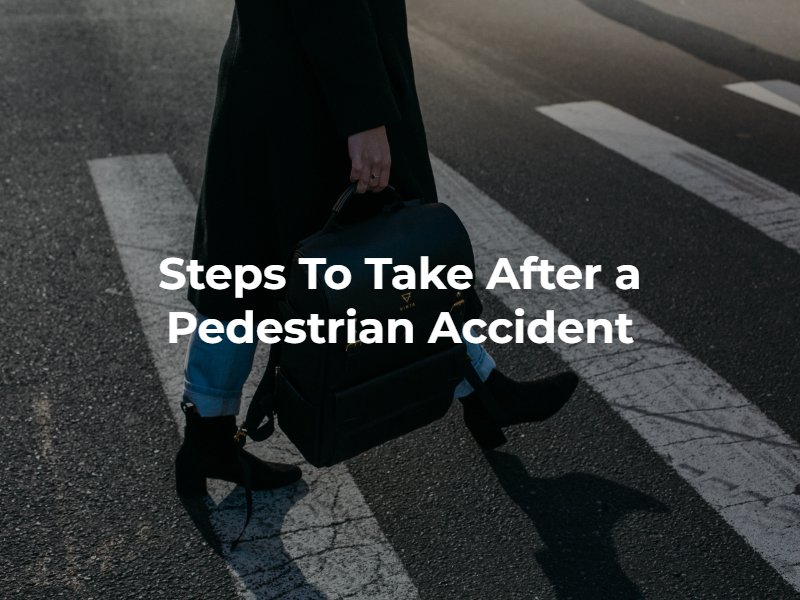 Steps To Take After a Pedestrian Accident
The choices you make immediately after a pedestrian accident can significantly impact your claim and ability to pursue compensation. Taking the following steps will be critical. 
Notify the Police
Call 911 and report the accident. Emergency responders will arrive on the scene to treat anyone injured, and a police officer will create an accident report. The police report will contain critical facts and details, such as contact information for the parties involved and any witnesses, the extent of damage and injuries, their impression of what happened and who was at fault, and more. This report can weigh heavily in an insurance adjuster's decision on liability.  
Seek Medical Attention
Your health is the highest priority. If you are not immediately transported to the hospital, see a doctor as soon as possible. Even if your injuries seem minor, some severe injuries can have delayed symptoms, so it is critical to undergo a complete medical evaluation. Once you are released to go home, follow your doctor's orders and instructions on follow-up treatment. If you fail to do so, any gap in treatment or disobeying orders can jeopardize your claim. Stay alert for any new symptoms that may indicate an emergency, such as headaches or dizziness, pain in the shoulder, neck, or back, tingling or numbness, abdominal pain, or severe emotional distress. 
Document the Accident
If emergency responders allow you to remain at the scene, be sure to document the accident by taking photos or videos. Try to capture the following:
The position of the vehicle involved

The point of impact on the vehicle 

Your injuries

The surrounding area and any property damage

A far away shot of the entire scene

Any skid marks or other markings on the road

Street signs and traffic signals

Any hazards, such as potholes or uneven lanes
If there are any witnesses, ask for their contact information and if they will make a brief recorded statement on your phone. 
Report the Accident to Your Insurance Company
Call your insurance company to report the accident, but don't agree to a recorded statement or speak to the at-fault party's insurer before consulting an attorney. Insurance adjusters can seem friendly, but they will look for potential ways to reduce their liability or deny your claim. Depending on the type of insurance coverage you have, you may be able to file a claim under your own auto policy if you do not want to deal with the at-fault party's insurer directly. 
Speak to a West Palm Beach Pedestrian Accident Lawyer 
Before speaking to the at-fault party's insurance company, call an attorney. Learning your legal options and getting advice on your best course of action will ensure you are not taken advantage of and settle for less than your case's value.
How to Prevent a Pedestrian Accident in West Palm Beach
The best way to prevent accidents is for drivers and pedestrians to work together. Here are some things to keep in mind: 
For Drivers
Slow down in pedestrian areas.

Look for eye contact from a pedestrian to make sure they see you.

Look for children.

Don't pass stopped school buses. 

Look before you turn. 

Follow traffic laws, signs, and signals. 

Limit distractions, such as phone use. 

Always give pedestrians the right of way. 

Never drive while impaired or fatigued.

Always look before backing up. 

Take the weather into account.

Be patient with seniors and other people with challenges.

Take care when passing stopped vehicles. 
For Pedestrians 
Use crosswalks and stay observant.

Don't assume that drivers see you.

Use sidewalks when available. 

Stay off your phone while crossing a street.

Stay far away from the curb when you need to stop for cars.

Look around a parked vehicle before crossing.

Be visible by wearing light colors or reflective materials. 
Both drivers and pedestrians must remain vigilant and aware of their surroundings to keep everyone safe. 
Speak With a Pedestrian Accident Attorney in West Palm Beach Today
If you or a loved one has injuries from a pedestrian accident, contact our West Palm Beach pedestrian accident lawyers for a free consultation. The attorneys at LaBovick Law Group are passionate about standing up against negligent drivers in pursuit of justice and financial compensation. We can help you protect your rights and pick up the pieces after a serious pedestrian collision.
Please call our local law office at (561) 623-3681 or submit a query online today for a free case evaluation, and we will get back to you as soon as possible.