WPBF 25 News Covers Police Pursuit Car Accident
In April 2018, WPBF 25 News uncovered a video of a police pursuit that ended with a crash and seriously injured an innocent senior citizen. That crash happened 2 years ago in Riviera Beach as officers pursued a stolen car.
That woman's Car Accident Attorney now wants those police officers held accountably.
Brian LaBovick, the Personal Injury Attorney for the victim, says, "There was no need for Riviera Beach cops to chase a stolen car that had been carjacked a week before because they didn't even know who was behind the wheel at that time. In the meantime, they endangered the public and severely injured an 84-year-old woman."
The following TV news clip features a police dashcam video of a high-speed stolen car chase in 2016. Riviera Beach cops spotted a red Infinity that had been carjacked a week before. And at least five officers chased the driver from north Congress Avenue to Martin Luther King Boulevard, until that suspect ran a red light at Military Trail, slamming into 84-year-old Arlene Rochkind's car.
"When you see the impact, it is awful," says LaBovick.
LaBovick, a South Florida personal injury attorney, is starting a lawsuit against the Riviera Beach Police Department because he says they broke their own policies which prohibit chases unless the need to catch the suspect outweighs the danger to the community.
"They broke every regulation that they had. They didn't follow any of their own policies," says LaBovick.
Rochkind was severely injured and rushed to the trauma unit where surgeons put her in a coma for weeks. In a deposition, Rochkind says she still doesn't remember the crash and her eye needs more surgery.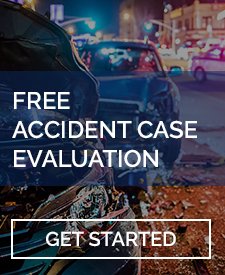 LaBovick says the dashcam recorder showed the officers going up to 115 miles per hour in crowded parts of town. In the dashcam video, you see the suspect drive up on the sidewalk where a man jumps out of the way. A second later, the police officer drives up on the sidewalk too.
All dangerous; all unnecessary, according to LaBovick, "There was no rational basis to chase a 12-year-old car at 115 miles an hour in a populated time."
According to WPBF 25 News, the Riviera Beach police say that because they have been served now with a notice of intent to sue, they can't comment on pending litigation.
Update: WPTV 5 News Coverage
In January 2019, WPTV 5 News reported that a chase involving the Riviera Beach Police Department was under scrutiny. The chase in question is the same one that injured Arlene Rochkind on February 26, 2016.
Three years later, the now 87-year-old Rochkind is still recovering after being in a coma, and learning how to walk again. Said Rochkind, "All the bones in my face were broken, every bone. All the bones in my left hand." Four vertebrae in her back also were cracked.
Her attorney, Brian LaBovick, filed a lawsuit on January 25, 2019, against the Riviera Beach Police Department citing negligence, and claims officers violated the department's pursuit policy by putting the public and Rochkind in danger.
Said LaBovick, "The police had no idea who was in that car. They made the assumption that it was a stolen car and it must be stopped and because it was subject to an armed robbery a week earlier than they must catch the people inside of it, and that was a very wrong assumption."
Protecting the Injured
The LaBovick Law Group has been representing auto accident and personal injury clients in legal cases for more than 25 years. If you have been the recent victim of a car, truck or motorcycle accident, contact the South Florida personal injury attorneys at LaBovick Law Group for a free consultation.