What would you do if suddenly you were unable to work due to an accident or illness? How would you be able to survive financially during your recovery? Do you know what type of disability insurance coverage you have … if any? These are important questions you need to know to be able to protect yourself and your family financially in case of a disability. Disability insurance is a plan that provides compensation protection in the event you are unable to work and/or earn an income. There are two types of disability insurance: private disability insurance and social security disability insurance.
Private disability insurance is just like it sounds. It is an optional program for individuals, often provided by your employer. We've all heard the Aflac commercials or the multitude of other insurance companies that offer short- and long-term disability benefits. These benefits can be great if you are enrolled in them. Short-term disability generally covers you for a short period of time, as the name indicates. This time frame is usually up to 6 months. Again, as indicated by the name, long-term disability benefits are for those conditions that last longer than 6 months, sometimes up to two years, or if you purchased the extended insurance the benefits can last for life. To receive the benefits of this disability insurance coverage, you will need to prove your medical disability prevents you from performing your past work. Past work in terms of private insurance is the most recent work you were performing. The application process for private disability insurance is usually a few days to a month. If there is an appeal, it could take up to a year at most.
If you are not lucky enough to be enrolled in private disability, there is always the option of social security disability insurance. This benefit is a federal program in which you pay via social security taxes. Unlike private disability, the social security disability insurance program is not optional. As long as you work and file taxes on your earnings, you will be paying into the social security disability insurance program.
Social security disability insurance coverage has a similar concept as a private disability in that you are prevented from working due to a medical condition. But that is pretty much the only similarity between the two programs. Social security disability requires the individual to be out of work for a 12-month time frame. You must show you cannot perform the work you have done in the past 15 years, along with any other work in the national economy, and your disability is either 100% or none. If you are out of work for only a few months, your options are either your private insurance program (hopefully you signed up for one) or seeking help from your state.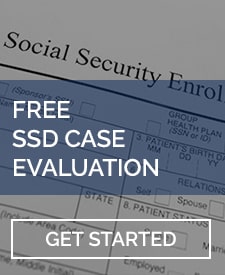 Again, the social security disability program is not optional. The federal government requires every individual who is working and earning an income to pay taxes on those earnings. This is exactly the opposite of private programs, which are completely optional.
You should know most insurance companies require as part of their programs that individuals file for social security disability benefits. This is because if an individual is approved for social security disability, the insurance company will offset the monthly amount paid to the individual by how much he or she is receiving in social security disability payments.
Knowing what disability insurance you have, and planning accordingly, can save you and your family a lot of headaches in the future. If you are unable to work and don't know what to do, you should contact an experienced disability attorney. Call LaBovick Law Group at (561) 623-3681 for your free consultation today.