Wellington Personal Injury Lawyer
When you are suffering from an injury due to another party's negligence, navigating the legal terrain can be challenging. You may also be struggling with medical bills, loss of work, property damage, and other stresses that make the situation even more overwhelming. Your LaBovick Law Group Wellington personal injury lawyer is here to help. Fighting for your rights, and ensuring you receive the compensation to which you are entitled, are our sole priorities.
LaBovick Law Group specializes in a variety of personal injury areas, including but not limited to:
Vehicle accidents (car, truck, bus)

Burn accidents

Amputations

Slip and falls

Workers compensation

Pedestrian accidents

Defective products

Medical malpractice
Our Wellington Personal Injury Attorneys Are Here for You
Dealing with an accident can be overwhelming enough: you may be facing physical pain, mounting medical expenses, loss of wages, bills you cannot afford to pay, insurance hassles, property damage, emotional distress, and more. Adding trying to fight for compensation can feel like one stressor too many.
It is. You need help, and you need a partner you can trust as you navigate the legal process.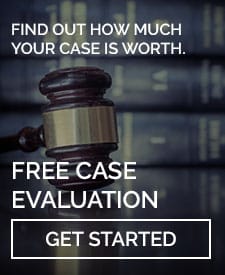 LaBovick Law Group has decades of experience representing injured clients, and our track record of exceptional service, and success in negotiations and in court, can alleviate the burden you feel. When it seems like the world is fighting against you at every turn, we are here to fight with and for you.
If you have been in an accident or have sustained an injury due to negligence, please take care of your physical safety and seek medical attention immediately. And then call an experienced Wellington personal injury lawyer. You may only have a limited amount of time in which to file a claim. Acting quickly helps ensure you meet the statute of limitation in your case. It also ensures we can start building a compelling case as soon as possible.
Another factor to consider is the insurance companies. These organizations are dedicated to protecting their assets and making a profit. Often at your expense. They will extend a lowball settlement offer, hoping you will accept it – and go away. Their goal is to minimize their costs. While a settlement offer may seem acceptable, many people do not take into account ongoing medical needs and expenses related to the accident.
Our experienced team will take on the insurance companies on your behalf. We will never be intimidated by deep pockets, and, as aggressive as these entities can be, our Wellington personal injury attorneys are even more tenacious. We can often settle your case outside of court. If negotiations do not result in a reasonable settlement offer, however, we are fully prepared to take the next steps.
If you have been injured because of another party's carelessness, recklessness, or negligence, do not wait to contact the LaBovick Law Group. As top Wellington personal injury attorneys, we will work tirelessly to ensure your rights are protected. Contact us for a free consultation today.