Getting into an automobile accident can be frightening and confusing. You may have serious injuries that are painful and emotionally distressing, in addition to expensive medical bills and property repairs. You do not have to face a car accident insurance claim or lawsuit alone. Contact a skilled West Palm Beach car accident lawyer at LaBovick Law Group today to find out how we can help you. We offer free case evaluations at our conveniently located law office.
West Palm Beach Car Accident Resources
Types Of Car Accident Claims in West Palm Beach
There are different types of car accident claims, and which one you will file depends on the cause of your collision and the party named as a defendant.
Negligence Claims
Most car accident claims are based on the negligence of another driver. Negligence is a legal term that means that one person owes a legal duty to another person and that such duty was breached. In other words, when driving, we all have a legal duty to drive safely and not cause an accident. When another driver breaches that duty and causes an accident, they may be responsible for damages. Common examples of driver negligence include:
Failing to observe the speed limit
Ignoring traffic signs or running red lights
Failing to look in blind spots before making a lane change
Failing to stop or look for pedestrians
Driving while tired
Driver while under the influence of drugs or alcohol
In car accident cases involving negligence, you must be able to prove that the defendant's (at-fault party's) breach of care caused the accident, and you would not have been injured if not for their violation.
Product Liability Claims
A car accident may be caused by a defective vehicle or party, in which case, the car or car part manufacturer may be liable. In these cases, it is critical to preserve the vehicle or parts that are believed to have contributed to the crash and do not get them repaired. Motor vehicles can have three different types of defects:
Design defect: The vehicle is inherently dangerous.
Manufacturing defect: the defect could have occurred when the vehicle was assembled, shipped, or at any point during and after production.
Information defect: if the manufacturer failed to warn consumers of inherent dangers associated with using the vehicle.
Common car defects that contribute to accidents are airbags that fail to deploy, deploy when they shouldn't, deploy too fast, or with too much force, seat belts that unbuckle or break, roofs that collapse in a crash, faulty electrical systems that cause fires, unintended acceleration, brake failure, and many others.
Claims Against the Government
If a poorly designed or unmaintained road caused an accident, a liability claim against the city or county might be an option. However, it must be proven that the government either knew of or should have known of the hazardous condition which led to the collision. Suing the government also has limitations. Florida law prohibits victims in most cases from collecting more than $200,000 in compensatory damages (e.g., medical bills, lost income), or $300,000 if multiple parties were involved, and any punitive damages. Additionally, individual government employees cannot be sued.
Dram Shop Claims
Under Florida law, you can hold an establishment (e.g., bar, restaurant, or tavern) liable for harm caused by an adult drunk driver if the establishment knowingly served "a person habitually addicted to the use of any or all alcoholic beverages" (alcoholic) for immediate consumption. Florida courts have interpreted the state's dram shop law as excluding social hosts, as well as grocery and liquor stores that sell sealed alcoholic beverages that can be consumed at a later time. Any person who willfully sells alcohol to an underage individual can be held liable for any accidents or injuries they cause while intoxicated. Florida's dram shop laws differ from many other states, which hold business owners and social hosts liable for over-serving or knowingly serving someone who is visibly intoxicated.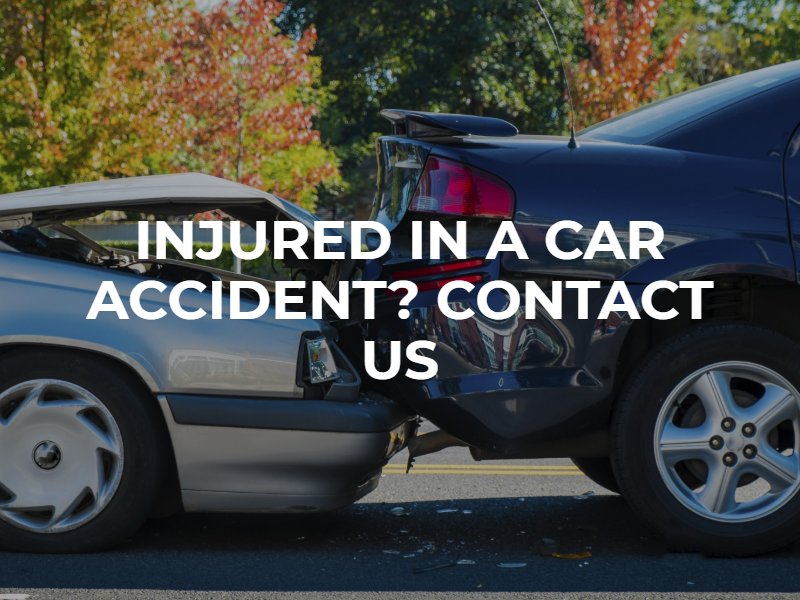 Injuries From Car Accidents in West Palm Beach
Car accident injuries widely vary in extent and severity, but below are the common types that warrant further compensation.
Brain and Head Injuries
Frequently seen after a car accident, and are often caused by the head hitting the steering wheel or side window. Brain injuries can range from a mild concussion to severe traumatic brain injuries (TBIs), resulting in permanent cognitive impairment. TBIs occur when a sudden, violent blow or jolt to the head causes damage due to the brain colliding with the skull. Car accidents may also lead to skull fractures, broken bones, or facial lacerations and bruises, potentially causing lifetime or long-lasting damage.
Neck and Back Injuries
Whiplash is the most common form of neck injury among those affected by automobile accidents, especially those involved in rear-end collisions. This is due to the sudden jolt of the neck in a back and forth motion. Serious cases can result in a cervical spine fracture, whereas milder cases have symptoms that may disappear in a few days or weeks. Other neck or back injuries that regularly occur in a collision are herniated discs and spinal cord injuries.
Chest and Abdominal Injuries
The most common cause of chest or abdominal injuries is a seatbelt or coming into contact with the steering wheel. A broken sternum or ribs, internal organ damage, or severe contusions can all result from the impact of a car crash.
Leg and Knee Injuries
The impact of a car accident can also affect the legs and knees when they hit the dashboard, resulting in bruises, scrapes, sprains, and broken bones.
Psychological Injuries
Emotional distress and other psychological conditions, such as Post-Traumatic Stress Disorder (PTSD), depression, or anxiety, may also manifest after a severe crash. No matter how minor an injury may seem, it is essential to seek medical attention as soon as possible. Not only will the documentation be vital when pursuing an injury claim, but existing injuries can worsen with time, or new injuries may surface. After an accident, be on the lookout for the following delayed injury symptoms you should not ignore:
Stomach pain (e.g., internal damage or bleeding)
Dizziness or headaches (e.g., whiplash, traumatic brain injury, blood clots)
Shoulder or neck pain (e.g., herniated disc, spinal cord injury, whiplash)
Back pain (e.g., spinal cord injury, whiplash, pinched nerve)
Tingling or numbness (e.g., herniated disc, pinched nerve)
Following a crash, your body goes into survival mode and furiously pumps adrenaline. As a result, you may not be feeling the true extent of your injuries but will begin to as the shock wears off, which is typically within 48 hours.
Why Hire LaBovick Law Group for Your Car Accident Claim?
Our West Palm Beach car accident lawyers maximize case outcomes for injured accident victims by fighting aggressively for their rights. Our success rate is over 98 percent.
We care about the clients we represent and are committed to obtaining justice.
We will handle your car accident case from start to finish.
We operate on a contingency fee basis, meaning our West Palm Beach accident lawyers do not charge fees unless they win the case.
We Care About Our Clients
The West Palm Beach car accident attorneys at our firm are proud to have earned the respect of our clients by being honest, acting with integrity, and getting the job done right. We understand the hardships that can come with an unexpected serious injury from a car accident and are committed to pursuing the compensation you need to make a full recovery. Our clients' needs come first. Throughout our handling of your case, we will take the time to get to know you, your family, your situation, your goals, concerns, and your needs. By doing this, we can better prepare your case and formulate a comprehensive and unique legal strategy with your specific goals in mind.
How Can a West Palm Beach Car Accident Attorney Help?
You do not have to take on a car insurance claim or injury lawsuit alone. You have the right to hire a plaintiff's attorney to represent you and your family during the claims process. While an experienced personal injury lawyer in West Palm Beach can help you with any type of car accident claim, it is especially important to be represented by a lawyer for a case involving serious or catastrophic injuries. A car accident lawyer in West Palm Beach, FL, will have a thorough knowledge of how the court system works and the state laws applicable to your case. They can take care of tasks such as:
Investigating car accidents
Collect evidence such as an accident report from a police officer
Determining the responsible party
Handling a personal injury protection insurance claim
Communication with the at-fault parties and their insurance companies.
Gathering medical records, pay stubs, W-2s, and any other documentation related to your losses.
Obtaining testimony from relevant experts on your behalf.
Negotiate a fair settlement with the insurance companies.
File any legal documents and litigate your case in court if necessary.
Your car accident attorney in West Palm Beach County can handle the full legal process while you focus on car accident recovery. When it comes to compensation for car accident claims, insurance companies follow Florida's rule of pure comparative negligence when determining the number of damages you're entitled to recover. Under this standard, your financial recovery will be limited by your fault. For example, if you are awarded $100,000 and found 30% responsible for your car accident, you will only receive 70% or $70,000. To avoid a situation where your compensation is unfairly reduced, you need an experienced lawyer on your side. Insurance companies are for-profit businesses that will attempt to place the blame to limit their liability. Hiring a motor vehicle accident attorney who can build a strong case on your behalf can help minimize the amount of fault attributed to your actions in the car accident. Schedule your free case evaluation with an auto accident lawyer to make sure they have an accurate assessment of your claim's value and will not be intimidated by insurance adjusters or their attorneys to settle for less and receive full compensation. Call today to discuss your personal injury claim.
Is Florida a No-Fault State?
Yes, Florida is a no-fault state. This means the insurance system for an auto accident claim is not based on who was at fault for the collision. Rather than holding the careless or negligent party responsible, Florida law asks all injured victims to seek compensation from their own insurance providers, regardless of fault. The type of car insurance that will pay for your medical bills after a car accident in Florida is your own personal injury protection (PIP) coverage. Every driver in Florida must carry PIP insurance, as well as minimum amounts of liability insurance to pay for others' losses. After a car accident, you will file a first-party claim to seek benefits from your own insurer.
How To File a PIP Insurance Claim
After any type of car accident, major or minor, your first outlet for financial recovery in Florida is PIP insurance. Call your car insurance company as soon as you can to report the collision. Be careful of what you say to the insurance claims adjuster, however, and do not admit fault. Do not give a recorded statement to the adjuster, either. This can come back to hurt your claim later. If you do not wish to negotiate your claim by yourself, you can have a car accident attorney in West Palm Beach negotiate for you. An accident lawyer can make sure your insurance company does not take advantage of you. If your insurance company refuses to pay a fair amount for your losses, your attorney can take your case to trial instead. Note that PIP coverage only pays for your past and future medical costs, lost wages, and death benefits (if applicable). It does not pay for your vehicle repairs. You will only receive reimbursement for damage to your vehicle if you have an optional type of car insurance on your plans, such as collision or comprehensive coverage.
What Is the Serious Injury Threshold?
According to Florida's no-fault insurance law, the only time a victim may file a claim against the at-fault driver's insurer in Florida is if the victim's injuries meet the state's serious injury threshold. You can only hold a careless or reckless driver financially responsible for your car accident in Florida if your injuries meet any of the following:
Substantial and permanent loss of a key bodily function
An injury you will have for the rest of your life with a reasonable degree of medical probability
Scarring or disfigurement that is significant and permanent
Fatal injuries to a loved one
If you or your loved one's injuries are severe enough, you can file a third-party insurance claim or personal injury lawsuit against the driver or party who caused your car accident in Florida. In this scenario, you and your West Palm Beach car accident lawyer would have to prove the driver was at fault for causing the wreck to receive benefits. In a no-fault first-party insurance claim, on the other hand, your insurer does not require you to prove fault.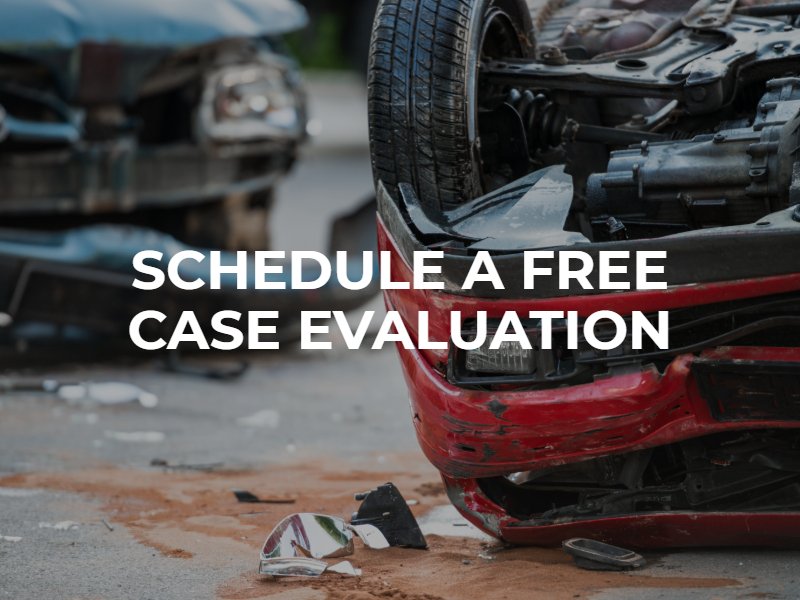 Compensation for Car Accident Victims in Florida
There are many reasons for personal injury cases and to file a car accident lawsuit in West Palm Beach, FL. Holding a dangerous driver responsible can institute safety changes in your community on a larger scale, potentially saving others from the same fate you suffered. Holding a wrongdoer accountable can also give you and your family the justice you deserve. One of the main reasons people file car accident lawsuits in Florida, however, is for maximum financial compensation for their related losses. A successful third-party insurance claim or lawsuit in Florida could result in compensation not only for your physical injuries and medical bills but also your:
Property damage repairs
Lost income (past and future)
Disability costs and lost capacity to earn
Physical therapy and rehabilitation
Emotional distress
Pain and suffering
Out-of-pocket expenses
Punitive damages
Although a third-party car accident claim requires you to prove that the other driver was at fault, it allows you to recover greater financial compensation than with a no-fault first-party insurance claim. While nothing can reverse your serious injuries losses or wrongful death our West Palm Beach car accident attorneys know that a successful settlement or judgment award could help you significantly in paying for related bills. The money you receive from one or more defendants could give your family financial security and the ability to pay for medical expenses and other costs related to a car crash.
Free Consultation With a Car Accident Lawyer in West Palm Beach, FL
If you are curious about your legal rights and how much your auto accident case is worth, contact LaBovick Law Group. Our auto accident attorneys can determine the value of your case during a free consultation in West Palm Beach today. We can also answer your other legal questions after a serious car accident, such as whether or not you have grounds to file a lawsuit against a negligent driver and how long you have to file, if so. Find out how our West Palm Beach accident attorneys can help you and your family. Take legal action. Request a free consultation online or by calling our local law firm at (561) 623-3681 any time.