Truck accidents can cause catastrophic injuries that interfere with the rest of your life. After a collision with a commercial truck, you or a loved one may need thousands of dollars in medical care, on top of losing income from being unable to return to work. Truck accidents can also cause significant physical pain and emotional suffering. At LaBovick Law Group, a qualified West Palm Beach truck accident attorney can help you understand and protect your legal rights after a harmful crash. Discuss your case in detail with a lawyer today during a free consultation.
West Palm Beach Truck Accident Resources
Why Choose LaBovick Law Group for Your Truck Accident Claim?
We fight to win your case. Our West Palm Beach truck accident attorneys use aggressive legal strategies to obtain the best possible results for accident victims injured by negligence.
Our lawyers have a long track record of success. We have recovered millions of dollars in settlements and jury verdicts on behalf of our clients.
Our truck accident attorneys in West Palm Beach, Florida operate on a contingency fee basis. This means we do not charge you anything in attorney's fees unless we win your case.
How Can a West Palm Beach Truck Accident Lawyer Help?
It can be incredibly challenging to go up against a truck company's insurance provider on your own. Trucking companies will do everything in their power to avoid responsibility and limit your payment. They often have aggressive teams of attorneys and plenty of resources to fight liability. Their insurance company may try to offer an unfairly low settlement to quickly resolve your claim or unfairly deny it. You have enough on your mind as the victim of a truck accident without also having to take over an injury claim on your own. If you hire a personal injury attorney in West Palm Beach to represent you, you can concentrate on getting better while your lawyer handles legal issues. Your attorney can perform tasks such as investigating the truck accident, conducting negotiations, and hiring experts to testify during your truck accident case for you. Meanwhile, you can focus on healing and recovering.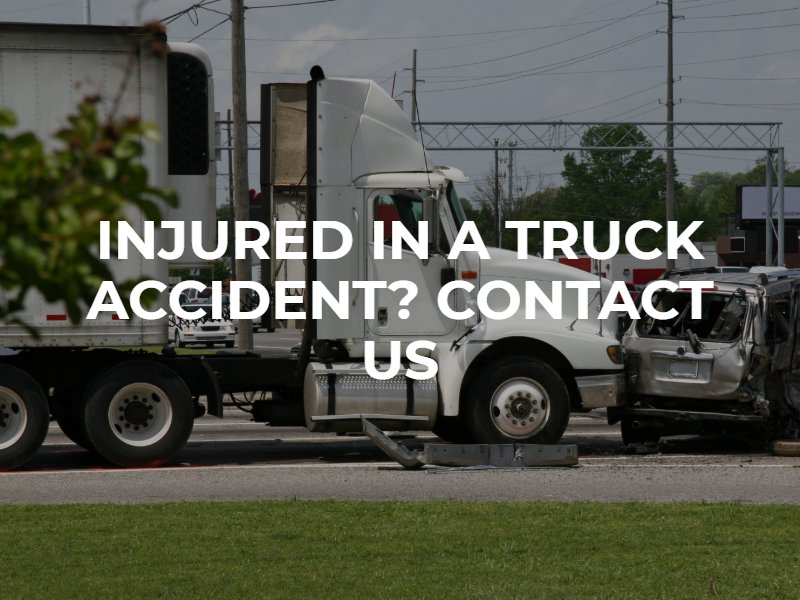 Common Types of Truck Accidents
There are several kinds of truck accidents that commonly occur:
Underride:
When a vehicle does not see a truck slow down or come to a stop, it can slide under the side or rear of a truck. This kind of accident typically results in severe injuries, including death and total loss of the vehicle.
Rollover:
A truck that rolls over poses a severe threat to the driver and any surrounding vehicles. This type of accident often occurs due to cargo shifting on an incline or taking too wide of a turn.
Tire Blowout:
When a tire blows out, the truck driver can lose complete control of the truck. A tire may blow out, for instance, due to the extreme weight of the vehicle.
Jackknife:
When a truck's attached trailer loses control, it can cause a "jackknife." A jackknife accident happens when the cab and the trailer face the opposite direction, making the cab unable to move any longer.
T-Bone:
One of the easiest truck accidents to occur, and often happens when a truck runs a red light, and a vehicle collides into its side.
Blind Spot Crashes:
Blind spots are a huge issue for large trucks because they may not see other vehicles at their side or behind them. When a truck driver cannot see a car in what is known as "No Man's Land" and changes lanes or makes a turn, the other vehicle can get hit or crushed in a matter of seconds.
Common Causes of Truck Accidents in West Palm Beach
If your injuries are serious enough to meet Florida's threshold, such as a broken bone, severe burn, brain injury, or spinal cord injury, your truck accident lawyer in West Palm Beach will have to prove the defendant was at fault to hold him or her financially responsible for your losses. An attorney can help you determine the liable party or parties based on the cause of your truck accident. The most common causes of commercial truck accidents in West Palm Beach, FL include:
Distracted driving
Cell phone use
Driving while fatigued
Broken hours-of-service rules
Speeding
Reckless driving
Merging or lane-change accidents
Wide-turn accidents
Trucking company negligence
Negligent driver training or retention procedures
Lack of commercial truck maintenance
Dangerously loaded cargo
Driver error is the main cause of commercial truck accidents in Florida. Almost all of these types of collisions are preventable. If a careless or reckless truck driver caused your accident, you can most likely hold the trucking company vicariously liable. This is a law that makes most trucking companies responsible for the actions of their on-duty drivers. If the driver was the owner/operator of the truck, however, and not an employee of the truck company, you may have to bring your case against the individual driver. Other potential parties you may be able to hold liable are a cargo company, the government, a third-party driver, and a product manufacturer.
What To Do After a Truck Accident in West Palm Beach, FL
After a collision with a large truck, try to remain calm and check yourself for injuries. Check others for injuries and render aid, if necessary. Call 911 using your cell phone immediately to report the collision. Request an ambulance if anyone is injured. If you are physically able, gather information while still at the scene of your collision. Write down the truck driver's name, the name of the truck company, the truck's license plate number, and the driver's insurance information. Take photographs of the crash scene, as well. If you cannot perform these tasks, don't worry; a police officer can help you gather the information we have listed below. Go to a hospital in West Palm Beach for professional medical care without delay. Then, when you are ready to begin the insurance claims process, consult with a local truck accident attorney. Talking to a lawyer before dealing with an insurance company can help you understand and protect your rights throughout a claim.
Evidence To Collect After a Truck Accident
As the injured party in an auto accident lawsuit in Florida, you or your West Palm Beach truck accident attorney will have to prove the defendant is at fault to recover financial compensation. In a no-fault insurance claim, however, you do not need to prove fault. If you plan on holding someone else accountable, your lawyer can help you establish all of the necessary elements of proof. A truck accident attorney can help you collect evidence that may prove the defendant was at fault, including:
The truck's black box (event data recorder)
In-cab footage of the truck driver
Cell phone records
Truck driver employment documents
The truck driver's medical history and driving records
Truck inspection logs and repair reports
Trucking company compliance history
The trucking company will have attorneys and investigators at the scene immediately. Contacting a truck accident lawyer in West Palm Beach as soon as possible after your crash can ensure the preservation of key evidence. Your attorney can make phone calls and file subpoenas to force a trucking company to save evidence, such as documents and data recorders. Then, your lawyer can piece the evidence together to build a case against the defendant(s) on your behalf.
Who Is at Fault in a Truck Accident in West Palm Beach?
Several parties may be at fault and liable for a truck accident, including:
The Truck Driver
If the truck driver's negligence led to an accident, they can be held accountable for your losses. Examples of trucker negligence are driving while fatigued, under the influence of alcohol or drugs, while texting, intentionally violating federal hours-of-service regulations that limit how long drivers can work without a break, etc.
The Trucking Company
A trucking company can be vicariously liable for the negligent actions of employees (truck drivers), or if they engaged in careless or reckless activities, such as hiring an inexperienced driver or one with multiple driving infractions, failing to train drivers, or failing to schedule regular vehicle maintenance or inspections.
The Loading Company
In some truck accident cases, cargo loading companies can be held responsible for an accident if they loaded cargo onto a vehicle and failed to ensure it was done properly. When freight is loaded unevenly or isn't adequately secured, any type of cargo shift while a truck driver is on the road can cause a severe accident. Other potentially liable parties can be the manufacturer if the truck or its parts were defective, a mechanic who negligently worked on the vehicle, for example, by not fully repairing a worn out or broken part, or a local government agency responsible for highway design or maintenance. However, Florida is a no-fault auto accident state. With this uncommon type of insurance law, truck accident victims can only hold the party who caused your truck accident financially responsible for your losses if your injuries meet Florida's serious injury threshold. Florida Statutes Section 627.737(2) states that a plaintiff can recover compensation from the legally responsible party only if his or her injury consists of one or more of the following:
Permanent and substantial impairment of an important bodily function.
A permanent disability or injury within a reasonable degree of medical probability.
Permanent scarring or disfigurement.
If your injuries are serious enough, you can hold a truck driver, trucking company, or another party financially responsible for your collision in Florida. Otherwise, your only option for a monetary recovery is a first-party claim with your own auto insurance company. Most commercial truck accidents cause serious enough injuries to qualify for lawsuits; however, both types of claims have pros and cons. Learn more by speaking with an experienced West Palm Beach truck accident attorney at LaBovick Law Group.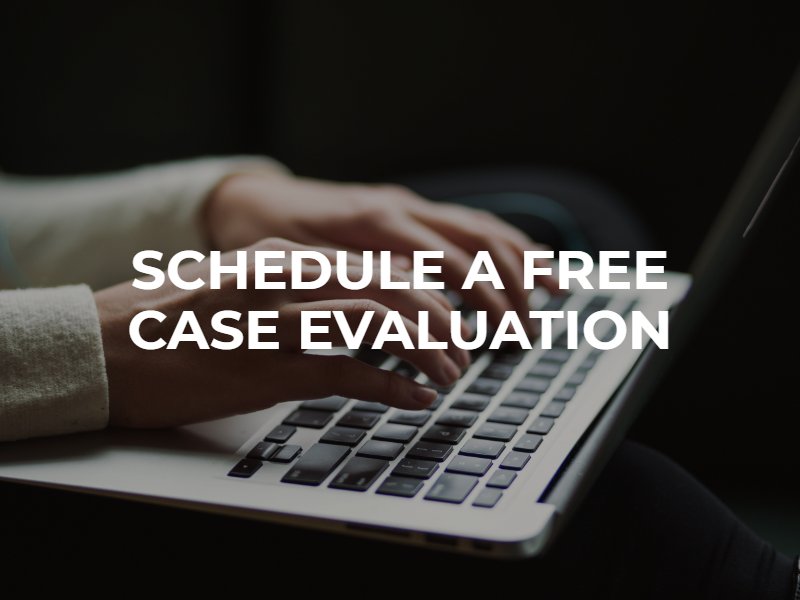 How Trucking Companies Fight Liability
There are several arguments that trucking companies commonly use to avoid liability for accidents:
Truck Drivers Are Not Employees
Companies can be held accountable for the negligent actions of their employees under the legal doctrine "Respondeat superior." As a result, trucking companies often claim their drivers are independent contractors rather than employees. While in some cases that may be true, however, companies cannot incorrectly classify truck drivers after an accident to avoid liability.
Scope of Employment Defense
When a trucking company cannot deny a truck driver's employment status, their insurance company may try to say that the driver was not considered working at the time of the accident. Also known as a "scope of employment" defense, employers are only liable for an employee's actions if the employee was acting "within the scope of employment" at the time. For example, if a truck driver causes an accident while returning a leased truck to its owner, on a break, or running a personal errand, their trucking company can deny liability since the driver was not working at the time. If the company is successful, then the liability falls on the truck driver.
Shifting the Blame
Another attempt by a trucking company to avoid responsibility is to place blame on the victim or other parties. In extreme cases, they will destroy evidence of liability, such as data from the truck's black box or the driver's logs (record of hours of service). If the trucking company can successfully shift the blame onto a victim, they can significantly limit payment on a claim. Under Florida's pure comparative negligence law, parties involved in an accident can still recover compensation if they are partially at fault, but their compensation is reduced accordingly. For instance, if you are found 40% at fault and awarded $100,000, you will only recover 60% or $60,000.
Types of Damages Available After a Truck Accident
A severe commercial vehicle and truck accident can be both physically and financially devastating. Victims have the right to demand compensation for injuries and other losses. Some of the compensation available to claim include:
Medical Expenses
This includes past medical bills, beginning from the accident to future expenses. Future medical care is calculated based on the extent of your injuries and the future doctor appointments, surgeries, medications, physical therapy, and other medical treatment you will require.
Lost Wages
The wages you would have earned had you not been injured in the accident. Future lost income is also included and lost earning capacity if you cannot do your job at the same level you did before the accident.
Property Damage
Compensation for repairs or a replacement if your vehicle is totaled and for other personal items damaged in the truck accident such as laptop, phone, clothing, etc.
Pain And Suffering
For the physical and psychological pain, as well as emotional distress or loss of quality of life, caused by the accident and your injuries.
Punitive Damages
Cases involving a truck driver who exhibited extremely reckless behavior (e.g., drunk driving) may be awarded punitive damages. This type of compensation is rarely granted and is meant to punish the at-fault party and deter others from similar behavior.
How Much is My West Palm Beach Truck Accident Claim Worth?
After a severe truck accident, it is common to want to know how much compensation you can expect to recover. Since each case has a unique set of circumstances, there is no precise answer. An attorney can help you estimate your case's worth after considering the following factors:
The severity of your injuries.
How your life has and will be impacted by your injuries.
How much income you have lost from being unable to work.
How much income you will lose in the future due to your injury.
The length of your recovery.
Whether you will need ongoing medical care and adaptive equipment.
Whether there were aggravating factors present, for instance, if the truck driver was operating the truck while under the influence of drugs or alcohol.
The strength of evidence against the truck driver, trucking company, or third party.
An experienced truck accident lawyer will help you come up with the minimum amount of compensation you should settle for to fully cover all of your medical care, future needs, and will handle the stress of dealing with insurance companies.
How Much Does a Truck Accident Lawyer Cost?
While some attorneys charge hefty hourly rates, most truck accident lawyers handle cases on a contingency fee basis. They do not charge an upfront fee or make you pay for any case-related expenses out-of-pocket. A truck accident attorney will advance all costs related to pursuing your case, and whether they get paid will be dependent on whether you get paid. Most West Palm Beach firms will deduct between 33 to 40 percent of your recovery, plus court costs. The percentage typically varies based on how much work is involved in your case and whether it is settled or tried in court. If you do not recover any compensation, neither does your lawyer, which gives them a huge incentive to ensure you win. This type of arrangement is known as a contingency fee agreement, and they make it much easier for injury victims to secure skilled legal representation with very little to no risk
Speak to a Truck Accident Attorney in West Palm Beach, FL Today
If you or someone you love was recently injured in a truck accident, contact the West Palm Beach truck accident lawyers at LaBovick Law Group to request a free consultation. Our Palm Beach County truck and car accident attorneys can help you protect your rights and move forward after a devastating collision with an 18-wheeler in Florida. Our west palm beach truck accident lawyers can represent you during an insurance claim and/or injury lawsuit. Know your legal options. Find out how our truck accident attorneys can help you today. Call our local law firm at (561) 623-3681 or contact us online to request a free case evaluation.