Maritime Lawyer in Stuart
Situated along Florida's famed "Treasure Coast," Stuart is a haven for anglers, pleasure boaters, swimmers, and divers; its waterways connect the city to major import/export hubs. Its advantageous location makes Stuart, and the rest of Florida, ideal for recreation, tourism, and commerce. But with these unique opportunities come unique – and complex – legal challenges.
Activities, offenses, and injuries that occur on navigable waters (those that are deep and wide enough to allow navigation by ships and other vessels) are governed by maritime admiralty law. These differ from the laws concerning land-based activities, offenses, and injuries – often in significant ways.
If you suffer an injury on navigable waters, consult with a Stuart maritime lawyer immediately. Your rights, and potential compensation, are at stake.
Stuart Maritime Lawyer Cases
LaBovick Law Group is experienced in handling a variety of maritime issues, including:
Recreational boat accidents

Ship and yacht fires

Cruise ship injuries

Maritime liens

Maritime workers (including cargo handlers, dock workers, etc.) and seamen's compensation
Because of jurisdictional issues and varying statutes of limitations, it is essential that you contact a qualified maritime attorney as soon as possible. A misstep in filing, for example, can impede your ability to recoup the compensation you deserve. We do not want a loophole to close the door on any legal remedy to which you are entitled.
Troubled Waters
Several factors make maritime admiralty law not only separate and distinct, but also quite complicated. These include:
Jurisdictional Issues.

When incidents occur on navigable waters, they may fall under federal or state jurisdiction. Personal injury or boating accidents, for example, may be brought in either federal or state courts depending on the facts of the case and whether negligence was involved.

Statutes of Limitation.

The statute of limitation, which is essentially the time frame in which you have to file a lawsuit, varies based on the type of case. For example, if you are injured on a cruise ship, you may only have 6 months to file a claim. If the situation involves wrongful death, you may be required to file within 18 months. For other injuries, there is a three year window.
How long do you have to file your claim? With which court? It is a maze – one that an experienced maritime lawyer in Stuart can help you find your way through.
Can a personal injury lawyer help? While you may have suffered an injury caused by a third party's negligence, the process is different if the incident occurred on navigable waters or while performing tasks near the water. For example, dock workers may never set foot on a ship, but if they are injured on the job, their case is a matter of maritime law.
Personal injury lawyers may not have the specific expertise you need to pursue an aggressive – and ultimately successful – case. You need an attorney who specializes in maritime admiralty law. You need the LaBovick Law Group team. We have decades of experience representing aggrieved parties and will fight tirelessly to ensure your receive proper compensation.
Legal Representation for Stuart Maritime Workers and Seamen
Those who work on or near the sea have a difficult job, and it can often be quite dangerous. Injuries sustained in the line of duty are treated differently under maritime law. They may be compensated under the Jones Act, the Seamen's Act, and/or the Longshore and Harbor Workers' Compensation Act.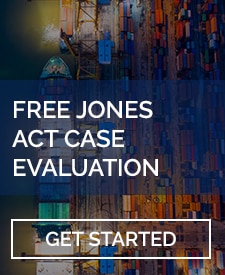 The types of compensation, as well as the "burden" to prove damages differs under each of these laws. For example, seamen (those who spend 30 percent or more of their time on a vessel, contributing to its mission and/or operation) are protected under the Jones Act. Seamen cannot claim workers' compensation.
To receive benefits, they must prove their injuries are the result of negligence. This is different from state workers' compensation programs which provide benefits regardless of fault. Seamen must prove their employer did not provide a "reasonably safe" workplace and/or exercise "ordinary care" to maintain the vessel.
An experienced maritime lawyer will help you make the case for compensation under these acts.
Contact the LaBovick Law Group
There are as many undercurrents associated with maritime admiralty law as there are in the waters surrounding the Sunshine State. To navigate the nuances effectively, and to receive the compensation you are owned, contact our team. We are on your side.