Lake Worth PIP Claims Attorney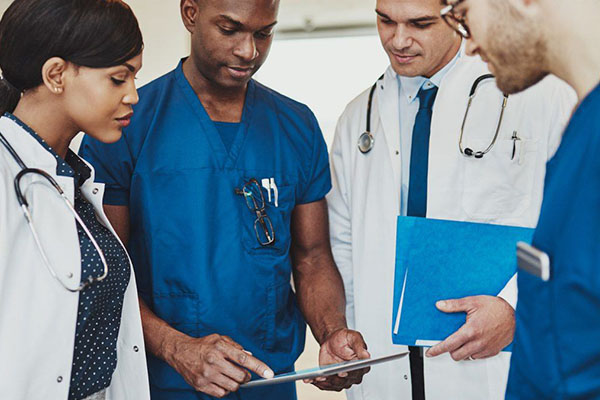 Rendering aid to those injured in car accidents is a critical, and all too common, job performed by medical providers. When a patient arrives in their facility, their first and only concern is delivering the best care. Later, however, billing often becomes a significant issue. If you need help recovering funds, contact a Local PIP Attorney for a free consultation.
When insurance companies underpay, pay incorrectly, or fail to pay Personal Injury Protection (PIP) benefits at all, providers are left holding the considerable cost, which has a negative ripple effect on other patients and services. An experienced Lake Worth PIP collection attorney can help you recoup the monies you are owed.
LaBovick Law Group's claims and collections division regularly assists medical providers, including hospitals, clinics, MRI centers, rehab facilities, and others, recover PIP benefits from unwilling insurance companies. We do our job, so medical professionals can do theirs.
PIP FAQs
What is a PIP suit? Personal Injury Protection insurance is required of every Florida motorist. It covers their medical care in the event of an accident, regardless of who is at fault. The provider renders treatment and is entitled to compensation from that insurance.
If the carrier does not pay, underpays, or pays improperly, they may file suit. If your facility or institution is struggling with this issue, contact LaBovick Law Group to speak with a Lake Worth PIP collection lawyer.
Is a PIP lawsuit the same as a personal injury lawsuit? No; they involve two different types of laws. Personal injury cases relate to tort law, in which a civil wrong causes another party to experience a loss or harm. PIP suits involve contract law. The medical provider or patient sues the insurance carrier for unpaid benefits to which they are entitled by Florida law.
Can a personal injury attorney handle my PIP case? Not all personal injury attorneys are versed in PIP cases. It is in your best interest to consult and/or retain a Lake Worth PIP collection lawyer so you can leverage their experience and expertise.
When a bill is denied or reduced, what can we do? It is in the interest of the insurance companies to minimize costs and payouts; they frequently claim that charges for treatments rendered are not justified. Speak to one of our PIP attorneys if you have had bills denied or reduced in the last five years. We can help you recoup the money you deserve for delivering service.
Isn't hiring a Lake Worth PIP collection lawyer just another expense? No. The LaBovick Law Group offers a free consultation to explain the process, as well as how we can facilitate PIP fee recovery. You pay nothing upfront; our fees are paid by the insurance company — not from your underlying claim. This means that you receive every single dollar of your PIP benefits, as well as potential compensation for interest and penalties.
When insurance companies interfere with your ability to receive compensation for the care you deliver, contact us. A skilled Lake Worth PIP collection attorney is just the ally you need on your side.